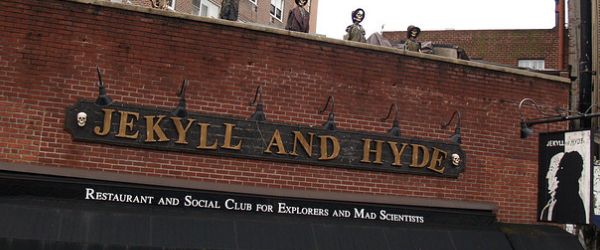 Retroviral transduction is becoming a popular choice for gene delivery into mammalian cells and has multiple advantages over other techniques.
If you decide to start work on this useful technique, here is how you can go about it:
Step 0: Obtain permission
First and foremost, do you have the permission, authorization, and training to work on retroviruses? Depending on your country/state/institution, you will need to jump through a few administrative hoops – getting baseline health check-ups and maintaining health information, having a laboratory equipped with the required biosafety standards, getting trained in safety procedures, and a whole bunch of paperwork to authorize and grant you the right to work on viruses.
Step 1: Make a transfer plasmid
Like any other plasmid cloning, you need to insert your cDNA or shRNA construct of interest (along with a fluorescent marker protein) into a transfer plasmid. Retroviral transfer plasmids abound and they contain a suitable promoter flanked by viral LTRs (long terminal repeats) and the viral packaging signal, ? (psi).
The viral LTRs allow the gene of interest along with the promoter to be integrated into the host genome. The 5' LTR may be modified to include a heterologous promoter/enhancer region. To improve safety, the 3' LTR may contain a deletion that makes the virus inactive after integration (SIN or self-inactivating vectors).
Step 2: Transfect into cells
To produce viral particles carrying cloned plasmid, use one of the following approaches:
2nd generation packaging system
Transfect HEK293 cells with 3 plasmids – the cloned transfer plasmid + packaging plasmid (encodes for retroviral proteins gag, pol, rev, tat) + envelope plasmid (encodes for viral envelope)
3rd generation packaging system
Transfect HEK293 cells with 4 plasmids – the cloned transfer plasmid + packaging plasmid 1 (encodes for retroviral proteins gag, pol) + packaging plasmid 2 (encodes for retroviral protein rev) + envelope plasmid (encodes for viral envelope).
Retroviral packaging cell line
Transfect a packaging cell line with 1 plasmid – the cloned transfer plasmid. The genes necessary for producing viral proteins are already stably expressed in the cell line.
A comparison of the 2nd and 3rd generation system:
| 2nd Generation | 3rd Generation |
| --- | --- |
| 3 plasmid system | 4 plasmid system |
| Transfer plasmid with wild-type viral LTR | Transfer plasmid with hybrid viral LTR |
| Packaging plasmid codes for gag, pol, rev, tat | Packaging plasmid 1 codes for gag, pol; Packaging plasmid 2 codes for rev |
| tat protein encoded - essential for wild-type viral LTR activation | tat protein not encoded - not needed as hybrid viral LTR is modified to activate without tat |
| safe - replication deficient | safer - replication deficient, SIN (self-inactivating), packaging plasmids split into two, tat protein eliminated |
| higher titres | lower titres |
Step 3: Harvest supernatant
Collect the supernatant containing released viruses from cells after a suitable time (generally 24 to 48 hours). Add the supernatant directly to cells (step 5) or pellet the viral particles in an ultracentrifuge to concentrate and freeze them.
Step 4: Titrate virus
To determine the number of viral particles obtained, titrate harvested virus at different dilutions by infecting HEK293 cells and calculating viral titer based on number of cells infected.
Step 5: Transduce target cells
For your experiments, add viral supernatant or particles to target cells with an additive like Hexadimethrine bromide (Polybrene) or DEAE Dextran that enhances transduction. The number of viral particles to be added (MOI or multiplicity of infection) can be determined by testing different viral titers for the cells of interest. Leave the cells overnight (or for a time duration standardized for the host cells) to infect or carry out a 'spinfection' (90-120 minutes centrifugation of cells at 32°C) for effective infection. Change to fresh medium to prevent cell toxicity due to Polybrene or Dextran.
Step 6: Analyze
Analyze cells for viral transduction with the help of a fluorescent marker and gene and protein expression analysis. The time frame for protein expression will depend upon viral titers used, type of cells and gene expression profile and will have to be investigated based on comparison at different time point collections.
There are different parameters you can optimize for ideal expression, but this basic guide should get you started on your way