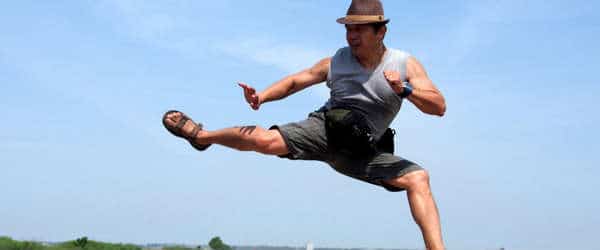 Like most scientists, you rely on grant monies to fund your research. Sustaining it depends on your ability to devise promising new ideas, collect new data and show proof-of-concept before writing another proposal to keep the cycle going.
Only the best-of-the-best pilot projects seem to make the cut for experimentation when scarce lab funds are reserved for science already-in-progress. To gain more opportunity to test out great ideas more often, it's time to diversify your funding sources!
Have you thought about crowdfunding?
A success story
Vicki Doronina introduced crowdfunding a year ago by challenging the global community – including BitesizeBio, and you! – to pledge support towards a high-impact science project.
Tom McFadden's Battle Rap Histories of Epic Science (Brahe's) Battles dropped the beat with lyrical wordplay in video, telling the controversial stories of science history (What's your opinion: Is Pluto a Planet?) in an entertaining, educational and engaging way that reached people of all ages and all walks of life. Thanks to people who believed in him, the project was funded 108% on Kickstarter.
The bottom line with crowdfunding is that it doesn't matter if you're a student, post-doc, professor, educator, interested observer or even a die-hard fan of the subject. If there is a great idea in mind, it's time for you to take it public!
Don't just take my word for it, check out these fully-funded examples.
DIY Equipment
Let's face it – equipment markup can be astronomical, so with the know-how to combine software, technology and scientific concepts into a user-friendly package, you're well on the way to completing the project, all while showing others how to save money as they build it from the ground up.
Lab to market
When an idea flourishes from lab-space to marketplace you're effectively driving innovation by taking equipment that lives forever on the top of the bench and transforming it into a tool that you can take home with you in the palm of the hand.
Basic research
Of course, all of this is possible thanks to the tireless dedication to basic research. The more that's learned about specific topics, the better the collaboration and application of that new-found knowledge towards creating tools, diagnostic kits and even treatments
All things art
Science is often complicated…but it doesn't have to be. Showcase its beauty in spoken word, picture, poster print and motion video to draw others to the subject
Moving on up
You're not alone on this journey: Organizations want to be partners in your success. For all the additional grant applications that score well, but not quite well enough, there's bridge funding to float the lab along from the end of the current grant into the beginning of the next.
At this level of career scientist, the organization has more say in who they can connect with groups whose focus is to help advance the work towards a specific cause, like medical research. If your lab is high-risk, high-reward, uber-production, with novel ideas and an impressive list of publications to match, you may be a good candidate. Check with the research department to learn what additional resources might be available to you.
And there you have it!
As a research scientist you're in a unique position to create something innovative and practical. Will you strive to be the next success story? Head on over to Kickstarter.com or Experiment.com to begin your own crowdfund, then drop by this article again and add a link in the comments section so we can keep an eye on your progress!
As a faithful BitesizeBio reader, you are in a unique position to help others create something useful in and out of the lab. Your direct support makes this possible. No matter what your interest, no matter what your cause: Every bit of support is life changing!