Jelena is a Research Associate with PhD in biochemistry, working in the field of thyroid oncology with a focus on molecular diagnostics. Freelance scientific writer contributing articles on lab hacks and survival in the life science field.
During her PhD, she investigated the diagnostic and prognostic potential of protein and genetic biomarkers for thyroid cancer. She continues to focus my research on improving early diagnosis of thyroid cancer while moving my research towards exploring molecular markers in liquid biopsies. I have mastered several molecular biology techniques and acquired skills in statistical data analysis and data interpretation. Specific fields of interest include mutation analysis, gene expression analysis, and statistical modeling. As a freelance writer, she contributes to a popular website for life scientists and enjoys the opportunity to learn more about presenting complicated matters in a simple way. She plans to expand her knowledge in both communicating science and providing high-value content.
Articles by Jelena Jankovic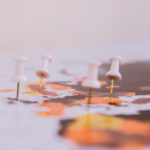 You know the drill. To prove your theory, you must show the colocalization of X and Y in a cell. Here are 2 ways to reveal protein colocalization.