!BAM! !POW!: How to Become a Better Job Search Street fighter – Round Two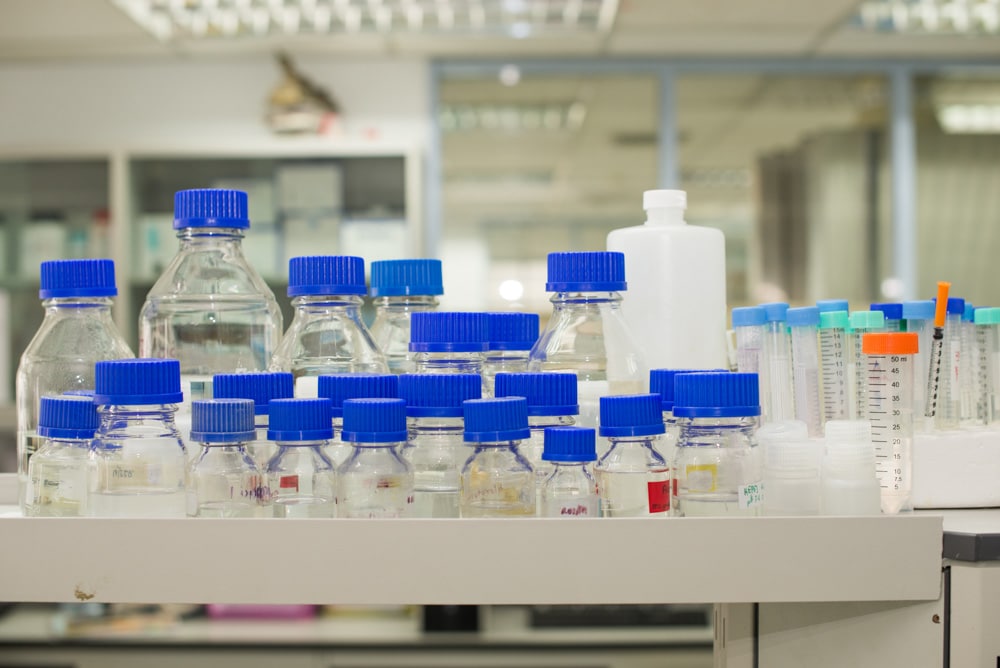 Thomas Edison, when asked about his failures in creating the world's first single carbon filament incandescent lightbulb, said (and I'm paraphrasing here): "I didn't fail, I simply found 2000 ways how NOT to make a lightbulb – and only one way to make it work". If only most job-seekers possessed this attitude. It's amazing the extent to which we 'fight' when we really want something – the shiny new phone, the expensive new outfit, a thrilling trip.  Yet, when it comes to our job searches, we are about as enthusiastic as we would be to watch paint dry. Unfortunately, many people will continue hiding behind their computers, relying too heavily on online job boards and social networks. Folks, I'm tellin' ya, it's like bringing an olive fork to a gun fight.
Simple fact is, you have to put a voice, face and personality to that resume, phone number and email address. You have to get out, shake hands, make connections – market yourself. The internet age has changed the way we conduct our job and career searches. On one hand, it has made the world a smaller place, making it easier for employers and job-seekers alike to find one another. On the other hand, it has also made the competition richer, making it more challenging to compete for those precious positions, particularly within the scientific and biotech communities. So, for this segment, we're going to focus on getting you out of your comfort zone – and out of your house!
Business Cards
If you haven't already done so, go out and get some tasteful and professional looking business cards. What are you waiting for? No, don't try and print these on your home printer – it shows. And if you're currently employed, do not use your current employer-provided cards! A word about email addresses – keep them simple and professional like Your.name@email.com. Avoid using clever, funky or cutesy addresses.
Dig out some change from the cushions of your couch and from under your car seats and head to the nearest printer – Kinkos, Office Max, etc. A batch of business cards can run from US $20 to $50 (I recommend ordering between 100 and 500 cards). Select white or off-white stock, and choose a single font color and font – navy and black are the most popular. When it comes to fonts, don't choose anything too crazy – are you applying to a circus? While most printers will have templates, it's important to put your name in the center with a professional "tag line" immediately underneath, e.g. Medicinal Biochemist & Pharmaceutical professional. In the right/left margin, add your email address, telephone number(s), fax numbers and even a website – DO NOT ADD YOUR TWITTER ACCOUNT!
Regardless of your employment status, you should always carry these with you. If you have a friend or relative who can loan you an extra 10-15 bucks, get a sturdy business card holder to keep them clean and crisp. BAM!
Becoming your own detective
How many times do you respond to an ad that offers little to no contact information? In some cases, the name of the company is often withheld from the ad as well. This can signal that the ad may have originated with a recruiter or placement service. This can also make it difficult to learn anything about the company and, more importantly, who exactly is reviewing your qualifications.
So who's behind that blind ad? Time to whip out your smartphone, iPad, laptop or desktop and hone your investigation skills. A good "Google tip" is to locate clues present in the ad and then add the clue to a Google search. Some examples might be:
E-mail address: often the domain name of the email address contains the company name, but this may also pull up other info.
Fax number
Phone number
Key words and phrases: i.e., "top 100 employers to work for", government contract number, "Forbes Magazine", "ISO certified", "Research leader", or "vaccine manufacturer"
Location: city or country name (e.g. "Chicago-based" or "China"), Zip code, PO Box
Size of company: i.e."1,000 employees", "Publicly traded", or "Private"
Sherlock Holmes would be proud. POW!
Working the phones
The telephone is an another weapon in your arsenal that you should be taking full advantage of. If you are responding to a position, posted or not, and you've submitted your resume/CV, it is now time to follow-up. In your ad response or cover letter, you should have stated that you would be calling to follow up. Unless our phone infrastructure has suffered a catastrophic meltdown, you should NEVER follow-up by email. Of course it is also useful to do this in person, but the preparation is a bit different … we'll discuss this in the next article in this series.
The purpose of calling to follow up is to move the paper-to-interview process along. This is NOT a passive process. I assure you, in most cases, the minute you hit the button sending your resume into cyberspace will be your last contact with that company –  you are essentially putting all the control into the company's hands. YOU must actively ensure your best chance at getting that interview. So, you call the recruiter, HR manager, hiring manager; whomever the decision maker is. And yes, it's easier said than done. You should always follow-up within 1 business week. Avoid calling early Monday mornings. Here are some quick jabs to get things going:
Be yourself – but you also must be organized, authoritative, enthusiastic and PREPARED!
Identify a concise objective before you begin, i.e. what results do you expect from the call?
Script what you are going to say and have it printed and in front of you
Make your calls from a quiet, neat and clean environment – no clutter!
Use index cards for each contact – include everything you know about the company but leave room for additional notes
Have appointment book handy.
Nervousness and fear of rejection is natural. It's okay to be nervous – just don't let it handicap you. Sales folks see rejection as nothing more than "deferred acceptance". This IS a type of sales call – you're trying to sell yourself. While the hiring manager may not be able to help you now, they may be able to help in other ways, e.g. they may be able to refer you to another company – deferred acceptance. Another big handicap is lack of preparation. Not being prepared will doom you to failure – I guarantee it.
You will inevitably run into the "Gatekeeper": the haughty admin assistant or operator whose responsibility it is to screen and block certain calls. Keep in mind that they are NOT qualified to determine if your call is necessary/unnecessary. The best thing you can do to "handle the handler" is to make the Gatekeeper your ally – resist the temptation to "get in their face"! Divert their attention away from screening you – be ready to say quickly why you qualify and also convey the fact you know the manager is busy but you'll only take a few minutes of their time. If you state the purpose of the call is your letter/resume follow-up and you're told the boss has not had time to read your letter/resume, be prepared to give a 60 sec presentation to the "Gatekeeper"; when done correctly, this can add tremendous value. If the boss is "not in", be sure to leave your name and number but also ask if another time and/or day is ok? For example ask "will 3pm later today or tomorrow at 11am" be ok? You're giving them closed alternatives, whereas if you simply offer 3pm, you're giving them the opportunity to say "NO"!
If you manage to get to the decision maker, you have anywhere between 8 and 15 seconds to make an impression. Articulate your 1 minute presentation with lots of specifics – a congenial, positive introduction as to why you should be interviewed. Touch on the points of your recent letter. In many cases, this will naturally lead to the next step, but don't be afraid to ask! What is the next step? Be careful, because you want to avoid a phone interview. It's not a total loss, but this is simply screening at a higher level. Your goal is to get into that office, which offers you the best chance of success.
Finally, here are some general tips:
Don't make calls for hours and hours – you'll burn out. My rule is to make calls for about 50 minutes and take a 10-15 minute break.
Be prepared to make a number of calls to the same decision maker – be persistent.
Use traditional greetings, e.g. "hello" (not "Hi"), "Good morning", "Good Day" and use their name. I find it is more respectful to use their title if they are a PhD or physician, i.e. "Hello Dr. Moneybags".
Always introduce yourself after the greeting and give your full name.
DO NOT use sales vernacular, e.g. "So, how are you today"? Instead, try "We haven't met yet…"
Don't talk to them – engage them. Ask questions, ask about their experiences, etc.
Be courteous and professional, e.g. "With your permission…" , "Thank you for taking time out of your busy day to…", "Do you have a few minutes to chat…" etc.
Use the person's name once in a while, as this is sincere; however, using it too much use sounds sales-oriented and insincere.
Ask for an appointment to present and review your resume.
Always return phone calls!
FWAP!
Stay tuned…this fight ain't over yet. In our final article of the series, we'll discuss networking and arranging "advice meetings".
For more advice on how to become a better job search street fighter, check out the first article in this series.