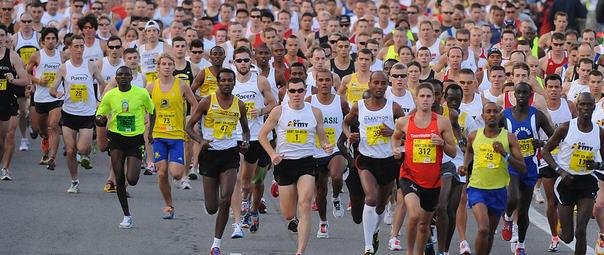 Whether you're just beginning, or nearing the end of your undergraduate career, getting involved in research can be overwhelming and stressful. There are many factors to consider, so keep it simple and focus on the most important ones: What area of research motivates you? What organisms do you find interesting? Are there any research professors who you find particularly inspiring?
Choosing the right lab
Maybe you're drawn to developing renewable energy sources or understanding the genetics of the human microbiome. When choosing a lab that suits your interests, also keep in mind the model organism and the techniques/equipment you'll be exposed to – it's important to make sure this all aligns with your goals and aspirations. Your undergraduate supervisor can also play a major role in your future, especially in regard to making connections. Maybe they can help you network with potential employers or reach out to old colleagues who may be seeking graduate students at your dream school. Ultimately, your undergraduate research supervisor will be your most important letter of recommendation for your next step after college, so make it count.
Going above and beyond
Undergraduate researchers must portray diligence, creativity, and organization to succeed in the lab, yet there are still opportunities outside of the lab to take your work to the next level and impress your supervisor.
Seek out recognition or financial support for you or your project through small fellowships or grants. Some universities offer competitive research stipends, grants for equipment and supplies, and even scholarships to recognize outstanding success in research. Your efforts during the application process will improve your scientific writing ability, deepen your understanding of the work, and show initiative to your supervisor whether you're successful or not.
Seek out and attend conferences relevant to your work and network with leaders in your field as well as other undergraduate researchers. Depending on your findings, you may even have enough material to present a poster or give a short talk!
Another way to stand out is to take an extra course to advance your productivity in the lab. Interested in learning new microscopy techniques? Determined to learn more about the organism you work with in the lab? It may be worth your time to seek out an appropriate elective course.
Lastly, stay up to date with the relevant literature (this includes catching up as well). The more you know about your project, the more on-the-fly decisions you can make without having to meet with your supervisor. That negligible observation mentioned in that decade old publication might have breakthrough implications for your results today, you never know.
Should I stay or should I go (during the summer)
You've chosen the perfect lab, run by an excellent supervisor, and you've learned more than you ever though possible in a single year. Now comes the big question: What are your summer plans?
A few weeks of summer research can be significantly more efficient and rewarding than an entire semesters worth, as without the demanding coursework and extracurricular activities of aspiring scientists you'll find you can get an awful lot more done! We all remember the constant back and forth from class to lab: meticulously planning experiments around lectures, homework, meetings, exams, the list goes on! Needless to say, when fully committed to a project throughout the summer, you will find your research is most productive. So productive in fact that your results may serve as the basis of an undergraduate thesis or even lead to a publication, a big step for any prospective graduate students.
Even though students tend to make huge strides during the summer months, some shy away because of the long hours and low pay (if any) that usually come with the job. Also, if you go to school far away from home, the summer may be precious time to see family and catch up with friends. If you find yourself torn between staying or leaving, consider some alternative options.
If money is the deciding factor, look into summer grants or stipends offered by your university/college, or even national grants (depending on the area of study) available for students who want to progress in their research projects while also making a decent living wage to support themselves.
If you can't procure funding, check out summer internships in the pharmaceutical/biotechnology industry. Most of the large companies (Pfizer, Biogen, Amgen, Regeneron, Alexion, etc.) offer competitive wages and rewarding opportunities for students looking to hone their skills, network with industry leaders, and live comfortably. Both options will serve as incredible learning opportunities and stand out on your resume.
All in all, the last thing you want to do is forget what you learned during the school year by taking the summer off. It's amazing how fast the mind loses information without continuous reinforcement!
Have you undertaken a summer internship that benefitted your research career? Let us know in the comments below!