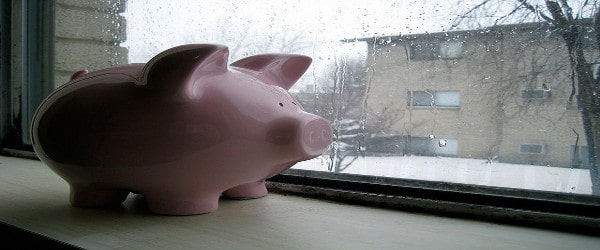 Everyone loves a bargain! These days, more and more labs need to stretch every dollar as far as it will go. So how do you keep your lab well-supplied on a tight budget? To get a better deal on products you might choose to shop around, buy in bulk or haggle with vendors. However, if you work for a larger employer, then there is a very good chance that the purchasing department has already negotiated for the best deal on your behalf. Many universities and companies have on-site vendors and/or online store fronts providing commonly used lab supplies at reduced prices. Their mission is clear: to support scientific efforts by providing a convenient way to purchase equipment and supplies.
Let's take a brief look at how this in-house resource might be able to benefit your laboratory. Do the Research Stores (as they're known at my institution) have the lowest prices? Not always – but often, the prices will be better than a vendor's list price once you've factored in shipping and handling. And if the item that you want is in stock, you can drop by and get it today!
Regularly stocked items may include:
1. Consumables
2. Plastic ware
3. Glassware
4. Liquid nitrogen, dry ice and gasses
5. Safety equipment – gloves, lab coats, goggles, etc.
6. General laboratory supplies – tape, pens, notebooks, microscope slides, pipette tips, etc.
7. General laboratory tools and equipment – thermometers, single- and multi-channel pipettors, microcentrifuges, etc.
8. Acids, bases, alcohols and other solid and liquid chemical reagents
9. Ready-to-use kits
10. Media
There are many benefits to having an in-house resource that sells laboratory supplies. The staff are your colleagues, and your questions can be answered expediently. Just call, e-mail, or drop by in person. If you are unsure about which product to use for an experiment,  knowledgeable staff can help compare similar products to determine the best one to use. And when you need to replace equipment, or add new technology to your laboratory, staff can assist in finding the best deal for large equipment purchases.
Not every vendor item can be carried in inventory, so supplies are often tailored to the types of research ongoing at your institution. When you need the option of a wider variety of items, the next best thing is institutional group purchasing. Investigators can customize their own orders and have the purchasing department submit all of them to a vendor at once so shipping and handling costs can be significantly reduced overall, or eliminated completely.
There are some times where you are better off ordering directly through a vendor instead of from a quick, in-house resource.  Some situations where this may be more advantageous to you include: special order and made-to-order items, such as antibodies, probes, or reagents; next-day orders or rush deliveries; and restricted items that require you to have an individual permit or license.
Laboratories around the world find creative ways to do more with less. By identifying additional avenues where grant funding can be saved – or stretched – more time can be devoted to science, while more of your money can be put towards supplies needed to do the science.
How does your group save money on lab supplies?