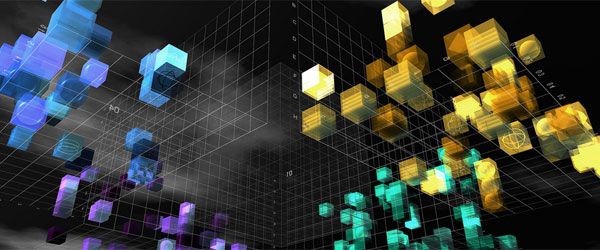 I write regularly about topics related to electronic lab notebooks over on The electronic lab notebook blog. Nick thought it might be interesting for me to do an occasional post on electronic lab notebooks for Bitesize Bio, so here goes!
I thought I'd start with a comparison of electronic lab notebooks with wikis and Google Docs. Why wikis and Google Docs? Because they're both online tools used by lots of scientists to record and share data, so they're reference points many people will be familiar with.
Wikis
Wikis are collaborative tools oriented around groups. Many labs have adopted wikis to manage general information like meeting notes and protocols. Each member of the lab typically gets an account, which allows them to add information, view information added by others, and edit some but often not all pages on the wiki. The structure and organization of the wiki usually is determined by the administrator, and individual lab members just work within that structure; they have no ability to influence it or change it.
Wikis contain features that can be useful for labs doing scientific research like an audit trail of all entries made showing who made the entry and when. But most wikis lack other features that would be useful for groups conducting research like a messaging capability. The most important limitation of wikis as far as scientific research is concerned is that they only offer the wiki page for recording data. So it's not possible to put any structure into the research record with a wiki. That goes a long way to explaining why people in labs that have adopted wikis still use their paper lab books for recording experimental data.
Google Docs
Google Docs is a collaborative tool oriented around individuals. Unlike the wiki, which presents itself as a complete online working environment, Google Docs consists of a series of discrete items – documents, spreadsheets, presentations, etc., which are created or imported by individuals. The collaborative aspect of Google Docs arises because individuals can share selected items with others, allowing others to view or edit the items.
Google Docs does not offer an audit trail of entries, nor does it have a messaging capability. Moreover, it shares wikis' limitation of not providing the ability to put structure into the research record. With Google Docs you get documents and spreadsheets, but not the ability to create a structured record of your experimental data as you do in a paper labbook. Like wikis, Google Docs has not become a replacement for the paper labbook.
Electronic lab notebooks
Like wikis and Google Docs, electronic lab notebooks are collaborative tools and increasingly delivered online. Like wikis, they present themselves to users as integrated working environments. They contain features useful for scientific research like an audit trail. And some electronic lab notebooks have 'social' features such as messaging.
In addition, electronic lab notebooks possess two capabilities which make them far more suitable than either wikis or Google Docs for documenting and sharing scientific research:
1. They are oriented towards both the individual and the group.
Electronic lab notebooks, like wikis, present themselves to users as integrated environments where groups can collaborate. In fact they possess superior collaborative features like the ability to set up groups. But unlike wikis, they enable much greater input and control by individuals, in two important respects. First, individuals have the ability to create records with the structure the individual user wants, and second, each individual has their own private space, where the records they create are completely under their own control; they can be kept private unless and until the individual decides to share them with others.
2. They enable the introduction of structure into the research record
Electronic lab notebooks also enable creation of records with structure. For example, the record below is divided into a number of fields: method, objective, results, etc. It is structured like an experiment set out in a typical paper labbook. But because it's online the structure is much more useful in locating your data. For example, you can search on all the 'method' fields in the electronic lab notebook which contain the term 'Elisa'. That might not be that helpful for an experiment you did last week where it's fresh in your mind, but it could be very useful if you're trying to find specific bits of data in some experiments you did last semester or last year.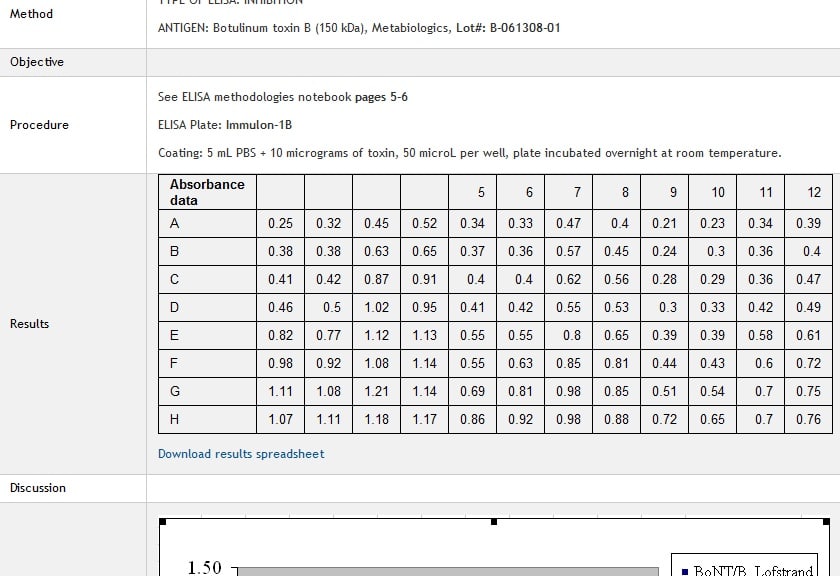 In addition, in an you ELN can create as many different structures as you like. Here is an antibody record, for example, with a different set of fields from the experiment record shown above.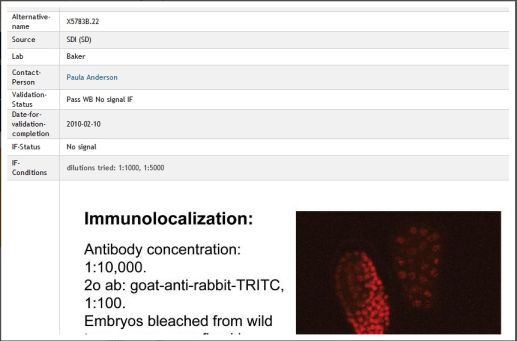 Electronic lab notebooks also make it possible to build in a second level of structure through the ability to create links between records, for example between a record of an experiment and a record of an antibody used in the experiment. Links are useful at this one-to-one level. In addition, by creating a series of links it is also possible to build databases, as reflected in the visualization below of a series of linked records.
This ability to use electronic lab notebooks to build structure into the research record means that, with electronic lab notebooks, unlike wikis and Google Docs, labs can deal with their experimental data in the same online environment in which they manage other information such as protocols and meeting notes. This allows labs, for the first, time, to dispense with paper lab notebooks and to use electronic lab notebooks as a single, integrated online environment for collaborating and communicating about their research.
Do you use Google Docs, Wikis or Electronic Lab Notebooks in your lab?