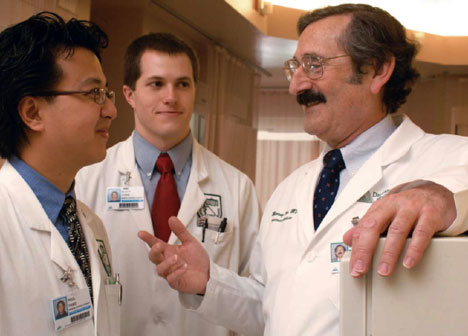 Amid growing recognition that a successful scientific career requires skills beyond scientific acumen, institutions are racing to provide management training for newly minted principal investigators. Young scientists spend years conducting complicated experiments and crunching data, but when they are finally given the keys to their own lab, they suddenly face tasks they were never trained for in graduate school.
That's the opening snippet of the analysis article in the March 21st issue of Cell about Managing to Excel at Science.

I've heard (and felt) the often-repeated sentiment that grad school and postdoctoral work fails to prepare most scientists for the leadership role of a faculty member. Sure, the lab skills and theoretical fundamentals are solid, but everything from negotiating your first position to navigating tenure, hiring and managing lab members, teaching and mentoring, project management, and collaborations, are bewildering.
Led by HHMI, a course was established to help teach these skills. This course became so successful, that it was clear to them (as it should be) that they had to get universities and similar institutions to teach them instead, and began to 'train the trainers' for the course.
This need for management experience extends beyond the academic realm however. Many scientists leave academia for the business, non-profit, and political worlds. Being technically proficient and inept at management and leadership is a recipe for career stagnation, wherever you are.
There are a number of other related programs out there also, directed at helping scientists become media savvy, and build political influence, to name two.
Christie Aschwanden (2008) Managing to Excel at Science. Cell 132(6): 911-913. DOI