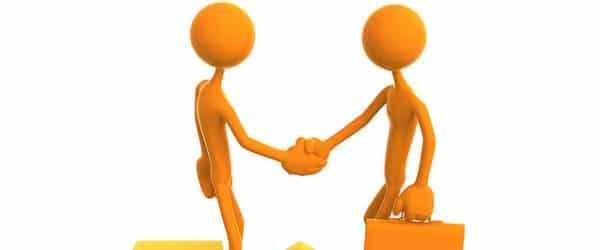 Looking for a new direction in your career? This is the latest in our new series of articles that focus on careers for scientists.  When we started this series, we thought you'd be interested in finding out about who does what behind the scenes at Bitesize Bio, and how we got here.  I interviewed our "Editorial Manager, Dr Allison Ross" a few weeks ago and today it's the turn of our new Business Development Manager, Dr Jemma White.  Here's what she had to say when I talked to her about her new job…
Congratulations on your new role at Bitesize Bio. And what exactly is your new position here?
My title at BitesizeBio.com is Business Development Manager, which means I look around for new business opportunities. Bitesize Bio is principally set up as a free source of education and advice for biologists but, like everything, it needs an income to survive and grow better and stronger. So my role includes searching for other companies that have a similar ethos to us to see if we can work together to drive both businesses forward, developing relationships with people and companies that have a relevant offering for the audience here. As there are only a few core staff at Bitesize Bio, I also get to be involved with lots of non-BD related stuff, such as editing articles, presenting webinars and providing input on the website design.
Would you tell us a bit about your background?
I have had a pretty standard academic career. A-levels in science subjects, then I did a BSc(hons) in Chemistry followed by a Masters degree in Biomolecular Science both at the University of York, UK. I then moved to the University of Edinburgh, UK for my PhD developing a whole cell high-throughput screen to detect specific enzyme products (basically, if the desired product was made, my bacteria went pink). After studying for so long I decided to move in to industry so went to work at a biotech for 3 years, progressing through to Senior Research Scientist. In this job I took on a small business development role, interacting with clients, scoping for new business, putting together proposals. This led to the role I am in now, I first worked with Nick (CEO of Bitesize Bio) during my PhD and we kept in touch, when this position came up it seemed like a great opportunity and at the right time.
What do you like about your job?
I find science fascinating, but I was never the scientist who sat reading papers for hours on end, I was the scientist who got groups of people together to talk about and solve problems (mine and theirs!). This job is really an extension of that, I get to talk to lots of people from all different areas of science and figure out ways to help and inform other scientists. I am introduced to a lot of new science not in my area and I love that. I also think a lot of the people I work with. Without getting all soppy, getting on with the people you work with is such a big part of enjoying a job. I feel valued and that I learn from everyone around me, this is helping me to advance personally (hopefully it works in reverse too!). I have known jobs where everyone gives 300% but it goes unnoticed, the powers that be just want more! I would definitely say the work environment is as important as the job itself, and the great environment here is a big part of why I like my job.
Science communication is a hot career choice for many scientists who are looking to move away from the bench. What is different about your role as Business Development Manager with Bitesize Bio and what advice would you give to someone who is looking to make this move?
I was once asked a question that I personally think speaks volumes on the kind of scientist you are… 'If you had a choice to work with a great, amazing scientist who is terrible at communicating, or a mediocre scientist who is great at speaking to people, who would you choose?' (There is no right answer by the way).
I choose the second one, and would put myself as that kind of scientist. To be in Business Development, you have to have good people skills and actually like talking to people (the two don't necessarily come together!). I am not saying that a great scientist would be bad at BD, I am saying that a bad communicator would find BD challenging. And there is an added element of 'no fear'… if the thought of walking into a conference reception of 100 people, not knowing anyone, and having to get at least 10% of them interested in your offering fills you with fear, you need to look at something else. If you read that and thought 'only 10%?' then this may be for you! The added bonus of doing BD with a company like Bitesize Bio is that I get to be involved in science education, not just science communication. I get the opportunity to use my science background not just the bits from the 3 years I spent as an analytical chemist studying drug metabolism, but the 4 years prior to that I spent BLAST searching, cloning and purifying enzymes, and the years I spent before that doing organic chemistry. I work across the biosciences and feel like everything I have ever done in a lab is relevant to what I do now.
Looking back on what you have done in your career, which bits help you most in your job now?
I had always loved working between chemistry and biology: being interdisciplinary allows you to communicate with a range of scientists with very different backgrounds. You get to see a problem from so many angles that one eventually leads to a solution. Communication and specifically communication of science were skills I had to develop, especially as I went to Keio University in Tokyo to work with a lab where English was not common, a real eye-opener.
If I asked you for a favourite quote, what would it be?
'Four weeks in the lab can save you one day in the library'. I found this out the hard way.
And to sum up – what three pieces of advice would you give a scientist who is looking to move into a sales or business development related role?
If someone was looking to move to BD, I would (very helpfully) say that there is not one standard way to do it. Some insist that you need an MBA but this is not an easy option financially. I was just in the right place at the right time. Look in to the different areas of BD and see what interests you: there are lots of BD roles that are essentially sales positions or some that are involved in driving the direction of a company.
Have an idea of what it is you want to do, or be prepared to put yourself out there and try something new: it is OK to change your mind. Not all BD managers working for scientific companies have science backgrounds, instead they have a great ability to learn about what they are doing. To do BD well, you need to believe in your product/company. It is hard to sell something that you would not actually recommend buying. Look to work in an area you are interested in and understand the point of, otherwise it will be tough.
My final piece of advice applies to anyone moving into any discipline… network and keep good contacts. The person working at the bench next to you could easily be interviewing you in 5 years time for your dream job (you may not believe me on this one, but just wait!). The person always in front of you at the coffee machine may be applying for a research grant that you could fit perfectly into.