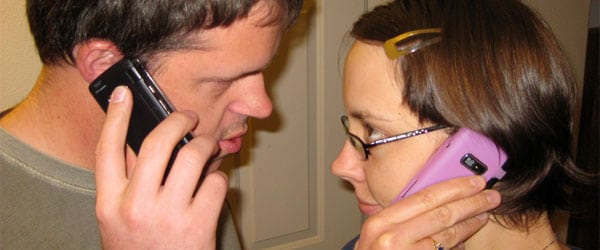 If you are frustrated with applying to job after job with no response, you probably wonder where your resume ends up after you click "submit" on a job board or a company's web site.
You know it lands in a pile with everyone else's pile, and you have to make your resume impress the right people to ever have any chance of making it out of the pile and onto the next stage.
But the unfortunate fact is you can never really know if your resume gets out of the pile, or makes it to the right people, no matter how good it is.
So what if you could avoid the pile completely? If you could get your resume straight to the people who matter, your chances of getting the job would be dramatically increased.
The good news is you can do that, with some care and hard groundwork. And the secret is to use your network. We've talked about networking, how to build your network, using LinkedIn, etc. Now it's time to put those networks you've been building to use. But you must use your network selectively and decide with which positions to leverage your network.
We've all been guilty of applying for positions that were not quite in line with our background (yes, I know you have done this!).  But if you are going to leverage your network, you are effectively asking someone else to vouch for you. People are usually happy to do this, but it's a little tougher when they cannot see the connection for themselves (like when I applied to be the VP of Marketing for Hilton with very little experience – it was worth a shot though!).
When you review a job description that just screams your name and background or see a job description that reads like your resume, then you know you have found one of these "select" positions.
But now what?  Well, rather than submitting your resume as normal,  it's time to leverage your network.
Search your network and contacts for people who work at the company of interest.
Call a recruiter you trust and ask them for help.
Ask the folks you know if they know anyone working with that company.
Search for people associated with the company on LinkedIn.
All you are looking for is an "in".  Ideally, you would identify the hiring manager – in some cases this is easy and in some cases it is not. In the absence of finding this person, find people connected with the department in which you are interested in working.
Best case, someone in your network can introduce you directly. If not, perhaps you can at least identify someone who can help.
Note that LinkedIn is excellent for this. With science being such a small world there is a good chance that, if you have built up a reasonable network, some one in your network will be connected (hopefully directly) to someone in your network and you can ask for an introduction.
Now is the fun part….craft your resume and cover letter and tailor them exactly to the position. Then, call the person you've identified or email them (a couple of Google searches can identify the structure of nearly any company's email address) with a personal note asking them to forward your resume to the hiring manager.
Leverage, leverage, leverage. Now…this will not work in every instance. Someone in Marketing at Hilton probably would not have forwarded my resume to the Exec. VP because I was no where near qualified for the job. But….they probably would have sent my resume to a Manager for a Marketing Analyst position.
The long and the short of it is: use your network and be mindful of how you use your network.