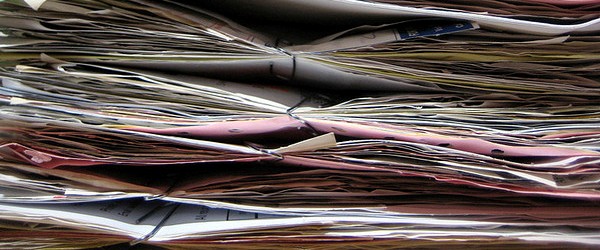 This week we're taking a look at the clinical research industry for some great advice if you're thinking about moving into this field. Vicki Ronaldson, one of our staff writers, tells us all about her job and how she got there…
You describe yourself as a clinical research scientist. And what exactly is it that you do?
Clinical research scientists plan and conduct experiments to test new medicinal products or devices. Clinical research refers to experiments on humans, i.e. 'clinical trials'. I work on all aspects of the clinical trial process from document design, to data analysis and report writing. I work in accordance with the protocol to conduct the trial according to the Sponsor's requirements. Clinical trials can be either commercial (where the Sponsor is a pharmaceutical company or other commercial organization) or academic/non-commercial (where the Sponsor is a Health Board (such as NHS in the UK) or a University). In either case, a major part of the clinical research scientist's job is working to Good Clinical Practice (GCP) guidelines, a regulatory requirement of all clinical research.
Would you tell us a bit about your background?
I originally went to University to study biochemistry, but after the first two years, I decided to make the switch to the MChem degree course in chemistry, which I was able to do without repeating any years as I'd done all the required chemistry modules. I then went on to do a PhD in synthetic organic chemistry, followed by a year working as a transferable skills demonstrator. After this, I moved straight into my current role as a clinical research scientist, which I've been doing for 2 years now. In addition to my 'day job', I engage in science writing and teaching activities.
What do you like about your job?
Because I work for a small company, the work is very varied, which is great. One day I could be working on a conference abstract, and the next day I could be manufacturing medicinal products for a clinical study. The applied nature of clinical research also makes it very interesting. My PhD was in synthetic chemistry, so to now be working at the other end of the drug development process—the clinical phase—is great. The clinical/medical side of the job was new to me, so in that sense, it's been a learning curve and I'm always learning new things or rediscovering old life science basics from undergraduate days gone by.
Clinical research is a hot career choice for many scientists who are looking to move away from the bench. What advice would you give to someone who is looking to make this move?
Well, I'm mainly out of the lab now, but I do carry out the manufacture of pharmaceutical formulations so I still get to keep the white coat! There is no undergraduate degree course in 'Clinical Research' and the scientists who work in this field come from a range of backgrounds, such as chemistry, pharmacy, pharmacology, and biological sciences as well as maths, statistics, and other physical sciences. As with many jobs, getting that initial foot in the door can be difficult. Try to get experience of working in a regulated environment, either GCP (Good Clinical Practice) or GMP (Good Manufacturing Practice). If you can get this, through either a University placement or voluntary work experience it should stand you in good stead.
The clinical research industry is huge, with a whole range of career opportunities. As well as clinical research scientists there are project managers, medical writers, regulatory affairs officers to name but a few. Check out all of these career options, as you may not have heard of some of these before. Clinical Research Associates (CRAs), sometimes called monitors, do not conduct the experiments but monitor the conduct of the trial by visiting sites and checking the paperwork. This is a popular career choice but it involves a lot of traveling to study sites (which can be hospitals, doctors surgeries, clinics, etc.) so be prepared for this if you want to go down this route.
If you really want to see how clinical research works from the inside, you could always volunteer for a clinical trial yourself! I know some scientists who did this when they were students and found it very interesting.
Looking back on what you have done in your career, which bits help you most in your job now?
Well, I suppose I'm still early on in my career. I would say my chemistry background and synthesis-based PhD has helped in my understanding of pharmaceutics and with the laboratory/manufacturing work. Having a broad interest in science has also helped. In clinical research, no one is an expert on the disease/therapy group of every trial, so you need to have a good base level understanding of life science and be able to grasp new and sometimes fairly complex topics quickly. I also did a lot of lab demonstrating work as an undergraduate and then transferable skills demonstrating for a year after this. I think this has helped my communication skills immensely and my interest in writing and language is also a plus as clinical research involves a great deal of documentation. Being able to explain the research to laypeople (such as the trial participants) is very important.
If I asked you for a favorite quote, what would it be?
"Anyone who has never made a mistake has never tried anything new" – Albert Einstein. He has all the good quotes, doesn't he?
And to sum up – what three pieces of advice would you give a scientist who is looking to move into clinical research?
1. Try to get experience wherever you can, and if you can't get it anywhere, at least do your homework and be well informed on the regulatory aspects of clinical research. It sounds like an obvious one but research the industry thoroughly. I work for a small CRO, the equivalent role in a global CRO may be considerably different; make sure you do your homework.
2. If you have a paperwork phobia, have a think about whether this is really the career for you. The pharmaceutical industry, including clinical trials, is one of the most heavily regulated industries in the world. It's no surprise then that it comes with a great deal of paperwork. To work in clinical research you need to be highly organized, with excellent attention to detail.
3. Become great at interacting with a wide range of personnel. Explain your PhD to your mum, read New Scientist with your flatmates, work in a shop… Clinical research brings together a whole range of different minds, educated in different fields. You won't be able to discuss science in the way that you did with your lab mates at Uni. It can be difficult and even intimidating discussing a trial protocol with a doctor or nurse when you are a biochemist for example. But, as with everything, practice will see you right on this!
If you want to know about a particular person's work experience that is perhaps a little bit different from the norm, just let us know – we'd love to interview them for you. Watch this space…