NIH Requests Applications for $120 Million in Research Grants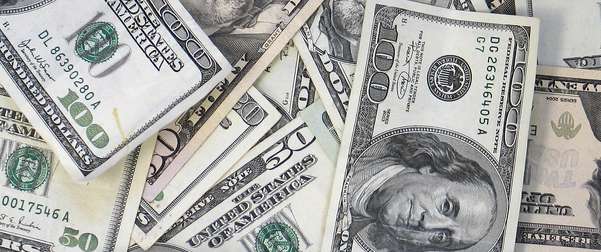 A heads-up for Bitesize Bio readers: The U.S. National Institutes of Health last week issued Requests for Applications (RFAs) for approximately $120 million in grants to aid research on alcoholism, cancer biomarkers, fertility, mentoring, and pathogens relevant to biodefense, among other areas.
The National Cancer Institute (NCI) asks for $50-$55 million worth of plans for biomarker research and $25-$30 million for cancer intervention and surveillance modeling.
The National Institute of Allergy and Infectious Diseases (NIAID) is asking for applications for $20 million to be available in FY 2010 for research on enterics and for investigation of agents relevant to biodefense.
The National Institute on Alcohol Abuse and Alcoholism (NIAAA) is looking for research plans in its programs for Core, Specialized, and Comprehensive Research centers, which would receive approximately $8-13 million in fiscal year 2011.
The National Institute of Child Health and Human Development (NICHD) seeks $8 million in 2010 proposals for research on rehabilitation and fertility preservation.
And to support career development, the National Heart, Lung, and Blood Institute (NHLBI) is offering $3.8 million for mentoring and diversity programs.
For more information, see the program announcements hyperlinked from the table:
NIH Requests for Applications Posted June 24-26, 2009
Announcement Number
Total Funding
Proposal Limits
Release Date
(Open Date)
Expiration Date
Title
National Institute on Alcohol Abuse and Alcoholism (NIAAA)
RFA-AA-10-002
$2-3M in FY 2011
< $1.25 M / year up to 5 years
06/26/2009
12/03/2009
Resource Core Alcohol Research Centers (P30)
RFA-AA-10-003
$4-6M in FY 2011
< $1.8 M / year up to 5 years
06/26/2009
12/03/2009
Specialized Alcohol Research Centers (P50)
RFA-AA-10-004
$2-4M in FY 2011
< $2.0 M / year up to 5 years
06/26/2009
12/03/2009
Comprehensive Alcohol Research Centers (P60)
National Cancer Institute (NCI)
RFA-CA-09-017
$10-11M / year
< $0.6 M / year up to 5 years
06/26/2009
10/30/2009
The Early Detection Research Network: Biomarker Developmental Laboratories (U01)
RFA-CA-09-025
$5-6M / year
< $1.3 M in year 1 up to 5 years
06/25/2009
11/04/2009
Cancer Intervention and Surveillance Modeling Network (CISNET) (U01)

National Institute of Child Health and Human Development (NICHD)

RFA-HD-09-009
$2M in FY 2010
06/26/2009 (09/20/2009)
10/21/2009
Fertility Preservation Research: Advancing Beyond Technology (R01)
RFA-HD-09-013
$6M in FY 2010
< $700 K / year up to 5 years
06/24/2009
10/02/2009
Medical Rehabilitation Research Resource (R24)

National Heart, Lung, and Blood Institute (NHLBI)

RFA-HL-10-011
$300K / year
<$190 K / yr 3-5 years
06/25/2009

(07/25/2009)

08/26/2009
Mentored Career Award for Faculty at Minority Serving Institutions (K01)
RFA-HL-10-012
$1.2 M
<$180 K 3-5 years
06/25/2009 (07/25/2009)
08/26/2009
Mentored Career Development Award to Promote Faculty Diversity/Re-Entry in Biomedical Research (K01)
RFA-HL-10-014
$250K/ year
up to 5 years
06/25/2009
08/26/2009
Minority Institutional Research Training Program (T32)

National Institute of Allergy and Infectious Diseases (NIAID)

RFA-AI-09-023
$5.4 M in 2010
< $1 M/year

up to 5 years

06/25/2009
11/18/2009
Enterics Research Investigational Network Cooperative
Research Centers (U19)
RFA-AI-09-027
$7.3 M in 2010
< $750 K/ year

up to 5 years

06/24/2009

(08/24/2009)

09/24/2009
Partnerships for Biodefense Food- and Water-borne Diseases (R01)
RFA-AI-09-028
$7.3 M in 2010
< $750 K/ year

up to 5 years

06/24/2009

(08/24/2009)

09/24/2009
Partnerships for Biodefense Viral Pathogens (R01)