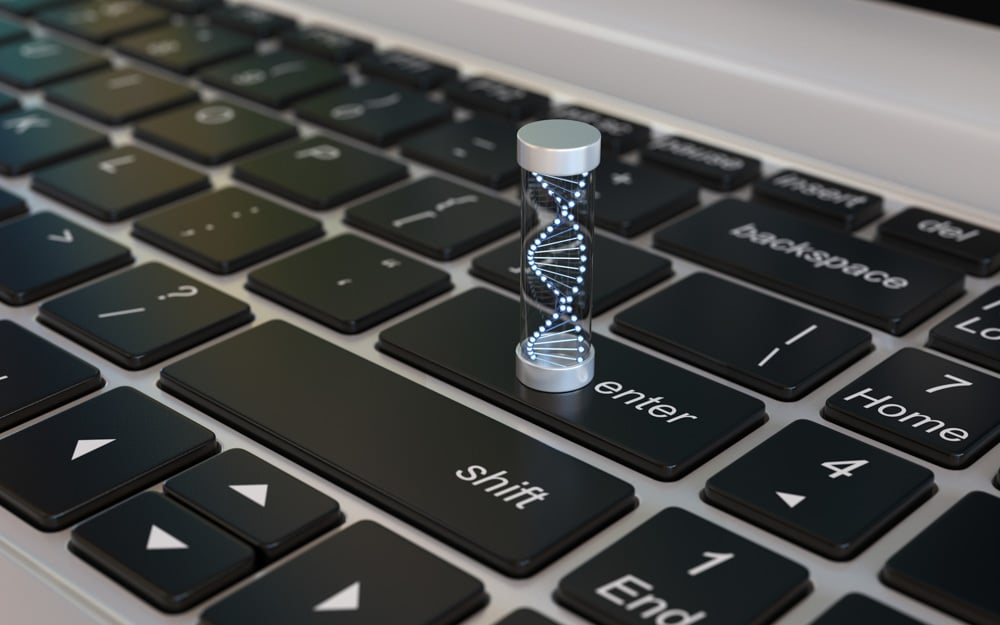 It's 11 PM…do you know where your samples are?
If you dread the thought of having to hack through ice, snow and the bone-chilling depths of every freezer to locate them, flirt with frostbite only once.
Better yet, never hunt for missing lab samples again! Here are some useful ways to keep track of every collection.
Experimentation: Make a list, check it twice
New experimentation is a chance to devise an intuitive way to track samples in the lab. When the time comes to process a small subset for downstream applications, it can be quite frustrating to search high and low, only to learn that for whatever reason they were not ever saved! A Master List documents everything collected during experimentation, what isn't (and more importantly why), the date and storage location. Keep a Master List accessible to others by saving a hard copy into your notebook. And if available, on a shared network drive.
Labeling tubes: One to Infinity…
Every unlabeled sample is a lost sample. Many scientists mark collection vials with words, names and symbols, others use numbering systems. All labeling begins the same – indelible pens, adhesive labels and that Master ID list to match.  But, consider the limited surface on a tube, including how much information can be written legibly: Should you decide to take a minimalist approach and use numbers, it's perfectly OK to begin at "1". Make notations to differentiate 2 from 7 (I put a line through the middle of 7) and underline 6 or 9 (like 66 or 99). Avoid duplicate numbers between experiments; make all labels unique!
Create A Lab Projects Notebook
Oftentimes, a hunt for "missing samples" slows because there is a foggy idea of where to begin looking. They do exist in the lab somewhere, but it takes scanning through pages of notebooks to learn where they might be stored. A neighboring lab of ours created a Projects Notebook as a reference tool. It briefly summarized every completed experiment to date, noting information about who ran the experiment and when, a snapshot of the total number of samples collected, sample types, and storage locations, among other things. When the boss would say "we need to run the samples from XYZ project from 10 years ago…they're probably in a freezer somewhere," this notebook pointed the way.
Freezer Storage
But, even with documentation, a hunt through the freezers may be required to find that elusive golden sample. Decades of experiments await and while you're at it, why not enrich the current inventory detail during your search?
You may find…
Free standing tubes…long lost under permafrost.
Tubes in racks…good for short term storage.
Tubes in bags…at least they're stored together.
Tubes in bags, in boxes… better than bags alone, but randomly ordered when hunting for one sample.
Tubes in boxes with dividers…a great long-term storage option.
So unless you're starting with a clean sheet and adding new samples into an empty freezer, how can you organize effectively? It's one of those areas where every lab takes a personalized approach. Here are a few examples of what I've encountered.
Box-By-Label
What you see is what you get. There is no inventory for the freezer. Boxes are labeled with excruciating detail, however newer sample collections bury older ones out of sight. Items taken for processing  don't always return to the same spot. It takes some time to locate the next needed set.
Box-By-Number
A simple, yet effective method of organization is an ordered list. An numbered inventory describes box contents. Boxes are arranged in increasing numerical order to decrease the amount of time the door will remain open (which is important when utilising ultra low temp freezers!)
By the shelf
A detailed inventory describes everything you could ever want to know about the samples. Like how many boxes, how many total samples and where they live inside. Searching is quickly focused to a single shelf and this too helps decrease the amount of time the door remains open.
What do you do to make sure you never lose a sample?