Zachary is currently a Neuroscience PhD candidate at the University of Michigan. He received his B.S. in Neuroscience & Psychology from Baldwin Wallace University, and his M.S. in Neuroscience from the University of Michigan. He has also received a "Science, Technology, and Public Policy" Certificate of Graduate Studies from the University of Michigan. He has previously performed behavioral rodent research, including taste discrimination and reactivity studies and investigating sex differences in / effects of hormone priming on taste discrimination, motivation, and addiction. In his PhD lab, Zachary has used a variety of cellular and molecular techniques to investigate heat shock protein phosphorylation and phosphorylation-dependent changes in protein structure and function. Zachary's technical areas of expertise include but are not limited to: Western blot; immunohistochemistry & immunofluorescence; cell culture & electroporation-based transfection; and rat handling, estrus cycle tracking & surgical gonadectomy. Separately, Zachary served as a Health Policy Fellow for The Heritage Foundation, researching clinical laboratory and testing regulations, and has previously served as a counselor for a Cleveland Clinic behavior modification treatment program for children with ADHD.
Articles by Zachary Sluzala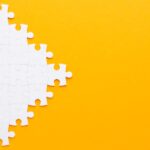 Performing reproducible research is critical in science. This article discusses eight steps you can take to make your research more reproducible.