Suryatapa is a cell biologist and writer, based in the Bay Area, California. She was born and raised in India and emigrated to the USA in 2008. She is currently a postdoctoral researcher in Dr. David Ehrhardt's lab at the Carnegie Institution for Science – Department of Plant Biology. She did her graduate work in the lab of Dr. Mary Tierney at the University of Vermont and obtained her Ph.D. in 2018. Her Ph.D. dissertation focused on characterizing a novel member of the cellular trafficking pathway, involving retromer subunit VPS26C, which is essential for polarized growth in the model plant Arabidopsis thaliana.
She utilizes genetics, molecular biology, and biochemical approaches to address fundamental biological questions regarding plant-environment interactions and is motivated to see the application of fundamental plant research in solving pertinent global challenges regarding food insecurity and climate change.
Other than science, her passions include reading, writing poems, and making greeting cards.
Articles by Suryatapa Ghosh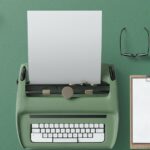 Having trouble writing the discussion section for your scientific paper? Help is at hand. Read our do's and don'ts to help you have your paper polished up in no time.
Want to use Gateway cloning or having trouble using this technology? Find out how it works and get helpful tips to increase your success.