My background is in molecular biology with a focus in neurodegenerative diseases. I recently left the bench to pursue a career in writing and currently work as a freelance writer/blogger.
Discover more about Lauren on their professional profiles
Articles by Lauren Sakowski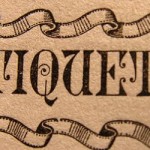 Whether someone is new to lab work period or just new to your lab, it's important to be sure that they know the top three tips for lab etiquette for the benefit of everyone's safety and sanity.