American Journal Experts (AJE) is the world's leading provider of English editing, translation, formatting, and illustrations services that help researchers get published. Since 2004, we have worked with researchers and organizations to support more than 400,000 manuscripts, grants, posters, and abstracts in over 420 academic areas of study in 186 countries.
Discover more about on their professional profiles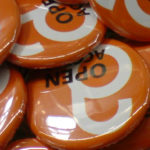 We review Open Access publishing models so you can make an informed decision about what is best for you and your research.