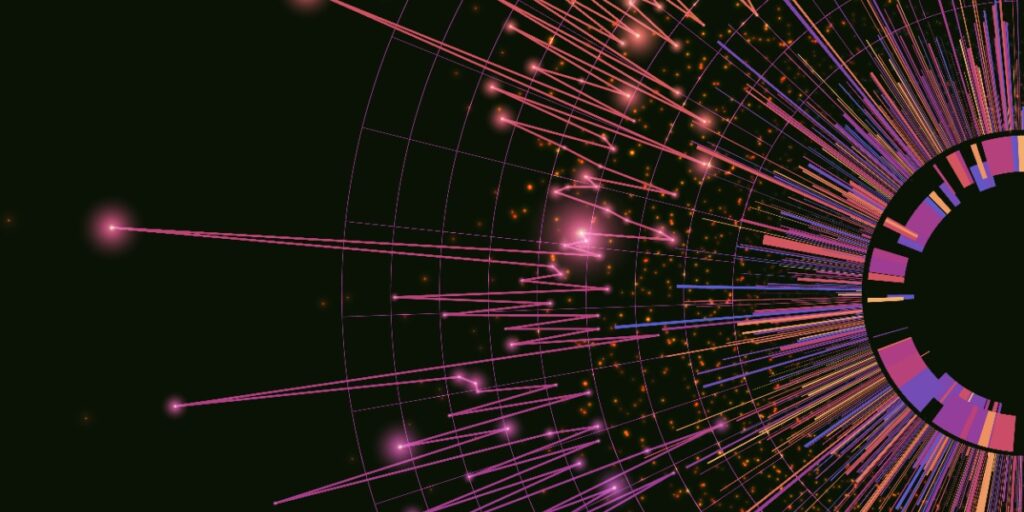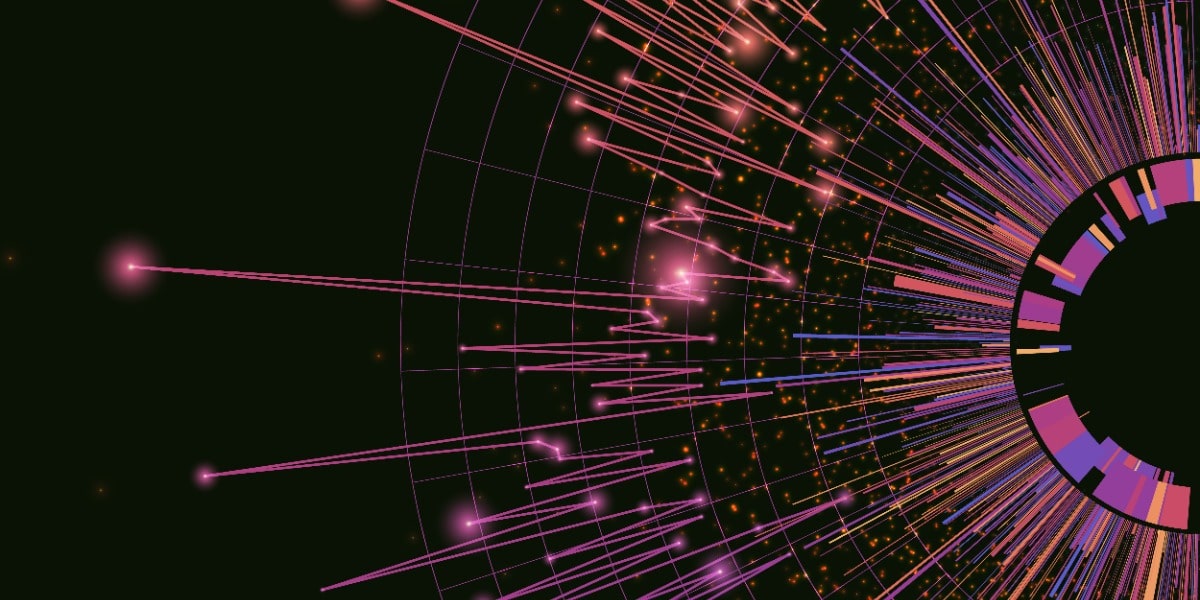 Next-generation sequencing (NGS) and new era technologies are the center of attention of not only research organizations, but also private institutions that have the ability to scale-up volumes and pipelines in order to provide high-quality, sustainable, and fast results as an outsourcing option for researchers. Newly founded companies are establishing scientific hubs, which can provide service and support in different sequencing options that research or academic institutions could need for their projects. This means novel careers are available outside the academic arena, which many scientists have chosen to follow. Most companies related to NGS own dedicated bioinformatics infrastructure (hub), with experienced personnel able to provide services upon request related to time- and resource-consuming pipelines as well as novel bioinformatic pipelines.
In this article, we present a brief interview with an employee working in the NGS industry as a chief bioinformatician in an established European company.
What Does Working in the NGS Industry Looks Like?
How long have you been working in an NGS service provider company? What does your current work entail and what does a typical day look like for you?
4 years, as a bioinformatician. In addition to data analysis, this position also involves speaking with customers about doubts they might have or discussing further analysis. Sometimes this contact is made before sequencing, during project planning, where several approaches are assessed, and we try to go for the most suitable option depending on the customer's needs. Lastly, having trainees working under your supervision also requires your attention.

If I had to weight the time in my workday, I would say that 60% is for analysis, 20% for the "customer service", 10% for the trainees, and last but not least 10% for internal meetings.
How important are bioinformatics hubs in an NGS company?
Computational resources are crucial since they determine the amount of data you can process. The resources needed will depend on the company size and the volume of work. Whatever the case, it's important the system is reliable, secure, and able to handle several analyses at the same time.
Do most companies have (bio)statistical experts on staff, or is it usually left to the bioinformatician?
Statistics is one of the fields that bioinformaticians must know, at least in a basic way, so they can test for significance and test their hypothesis. However, tricky projects requiring complex modeling to account for all the variables might need more advanced knowledge and techniques usually provided by a dedicated biostatistician. Because of this (and because projects are rarely simple), knowing (bio)statistics is also a great way to get a foot in the door of an NGS company.
What Skills and Training Do I Need?
What is your university degree? What is an adequate qualification for someone to starting in an NGS company?
I studied Biotechnology at university and then obtained a master's degree in Bioinformatics.

I think coming from 'bio' sciences is the ideal scenario, either to work in the laboratory or in bioinformatic analysis. In the end, you are trying to solve biological questions, so a solid understanding of biology is mandatory.
What skills are required to work in a bioinformatics hub of an NGS company?
For my position, you must know how to deal with Unix and High-Performance Computing (HPC) systems. Expertise in programming languages such as Python or R is also required. With those you will be able to set up a suitable environment to install programs, build workflows, run analyses, and visualize the results.
What Ongoing Training and Learning Will I get?
Novel NGS technologies are discovered and unveiled more often than gaming consoles. Do you have adequate training to keep on track with these new technologies?
Companies are interested in having capable, well-trained employees. It's quite common, as in my case, that they provide us with training on certain emerging technologies, which typically consist of seminars or courses delivered by experts on the subject, that might range from analyzing metagenomic samples to statistics itself.

Self-learning online is also important for a bioinformatician. There is plenty of material on how to work with data coming from different platforms or techniques, sample data for practicing with, or the manuals for different tools. It might sound obvious, but when setting up a pipeline, you will spend a considerable amount of time looking at the software documentation and tutorials, which usually contain useful tips from the developers. I have found this to be an invaluable resource in my job.
Novel bioinformatics tools are published almost every month. How much time do you spend studying them? Is this time a natural part of your position (aka does the company provide you with adequate time to do so), or do you need to study these tools on your own time?
Yes, part of my job is staying up to date with the emerging tools, and some of them end up being included in our pipelines because they better fit specific projects. There isn't a daily dedicated time for 'exploring new tools', and we don't look at all of them because there are too many. We focus on the kind that our projects might need, select the ones that best fit our needs, and once installed we keep them updated. If a project with different requirements arrives, it's assumed that part of the execution time of the project will be dedicated to studying suitable tools and setting them up.
Will I Get to Attend Conferences and Publish Papers?
Are you involved in research programs as a member of the company? Do you participate in publications or conferences?
We have been involved in European projects, although this is not the main focus of the company. The most frequent scenario is collaborating with a private biotechnological entity whose research might lead to a publication. Investigators from public entities often reach an agreement with the company so that the research is done in a collaborative way, and this leads to publications for the personal involved.
Would you say that someone working in an NGS private sector company could improve their publication record and CV as if they were a PhD student?
It's possible to improve your publication record, but generally not at the same pace that a PhD student, who is fully dedicated to that purpose, could manage it. Being the first author on a publication requires a level of time dedicated to a single experimental procedure, which an NGS employee can't devote.
How do I know if Working in the NGS industry is Right for Me?
What kind of person is best suited to a role in a bioinformatics hub?
A dynamic person, able to work on several projects at the same time, considering their specific requirements (such as possible contamination or bias), the customer needs, and tight deadlines. And, of course, someone who is no stranger to troubleshooting.
Briefly, can you present pros and cons between private and academic sector?
I would say that one of the pros of working for an NGS company is the high diversity of analyses you learn to perform. We work for a variety of customers/investigators with different research areas that require different sequencing and analysis approaches. However, this leads to a con as you might not have the time to become an expert in any one of the procedures. You will be able to perform many analyses and understand the overall picture pretty well, but for some steps you might need a more thorough study. That's exactly what a PhD candidate, for instance, can do: invest time in completely understanding all the steps (the mathematics underlying it) and then be able to, for example, develop new approaches to the analysis.
How to Get Started Working in the NGS Industry
How do you find such jobs (companies/job titles and keywords to search)? How long did it take to find your current position?
I joined the company as a trainee while finishing my master's degree and the company hired me, so I have no experience in looking for this kind of position. However, colleagues have found LinkedIn, ResearchGate, or Nature Careers platforms particularly useful, using the search terms "Bioinformatician" or "Data scientist".
What is the staff turnover rate for your position?
Like other positions that also require highly qualified staff. We are in-demand personnel, so it is not uncommon for people to switch companies for whatever the reason. In my experience, staff rarely remain in the same position for fewer than 3 years.
Job Security
Is your job secure? Is there a lot of competition in the field?
It might be one of the most secure positions right now in scientific private companies. The NGS and bioinformatics fields are growing in leaps and bounds: bioinformatic analysts are in-demand nowadays and will be in the future, so it's a safe bet that this position will be secure for quite some time. However, it's important to take into account that other people have noticed this, and more and more people are learning Python, NGS basics or statistics – so the competition is growing too. It's also worth noting that emerging fields, like machine learning, could make a difference in the not too distant future.
These questions hopefully can provide some insights into how working in an NGS-based company could be. You can add your question in the comment sections below as well!
Want to know more about the choice between industry and academia in general? Check out our related article: 'Science Research at the Crossroads: Academia versus Industry'.
Answers have been edited for grammar and clarity.
For purposes of confidentiality and NDA agreements, the employee decided to stay anonymous.