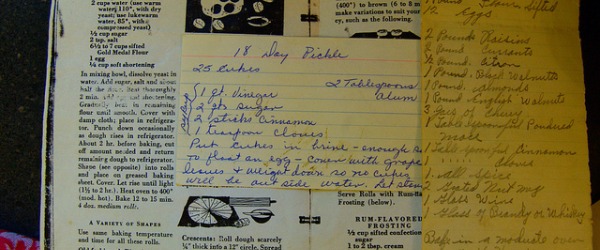 Trying a new protocol is always a little daunting, especially if no one else in your lab is doing it. So it's always good to find a tried and tested protocol from a reputable source before getting your hands dirty. Or at least one that can start you off in the right direction.
It is not my intention here to provide an all-encompassing list of the places to find the best protocols, but to start a resource from my own experience that you will all hopefully contribute to, and that will grow over time.
Books…..? Do they still exist?
The internet is probably the most-used resource when looking for new protocols. And there may be many people out there that never use books anymore, but there are a few that I remember (and probably many more) that served me well during my PhD and postdoc.
While I was doing my PhD, the go to source for protocols was Basic Methods in Molecular Biology published by Elsevier. It was already a few years old by then, but it had pages and pages of great, easy-to-follow protocols. It is however, a bit dated now. But worry not, there are plenty of good books out there for you to peruse.
Another great resource (with helpful images) that was more specifically related to my field of research was Manipulating the Mouse Embryo, published by Cold Spring Harbor Laboratory Press. This was my bible for many of the techniques I was using.
The last (but not least) little personal recommendation is my great little lab companion, Lab FAQs: Find a Quick Solution by Roche. Not only does it detail a large range of buffers but also provides tips on storage, calculations and actual protocols. And although it is nice to have the actual book for ease of use, you can also download it for free. (This may not be the most recent one available).
And there's more…..
So to move on from my own personal favorites, here is a list of some other great resources available:
Pubmed: Using publications is a great way to get up-to-date information, but they don't always give the full step-by-step protocol.
BioTechniques: The International Journal of Life Science Methods: This journal publishes a protocol handbook most years that is packed full of specific and interesting protocols.
Molecular Cloning: A Laboratory Manual: This book, originally by Thomas Maniatis, is the golden bible for many a scientist. Now in its fourth edition (by one of the original founders) it contains all the info you'll need for preparing, cloning, and transferring nucleic acids. There are also chapters on bioinformatics, next generation sequencing, RNAi and epigenetics.
Springer Protocols: This is a series of books (and papers) that give you step-by-step protocols for a wide range of areas of research. One of the most recent is Stem Cells and Tissue Repair: Methods and Protocols. Take a look at the full list of titles, ranging from immunology to plant sciences.
Protocol-online.org: This website can be helpful, although beware that many of the links don't work and there are a lot of outdated protocols.
Your own core facilities can be extremely helpful with the provision of protocols. For example, flow cytometry facilities or sequencing facilities will have a whole history of tried and tested protocols that could help you on your way.
And don't forget your trusty friend, BitesizeBio, for protocols and handy tips on everything from sequencing to microscopy and flow cytometry to cloning, and much, much more.
As I mentioned above, I hope that you will all add to this short list, and share your go-to protocol resources with all of us.