The Fundamentals of Sample Preparation for Next Generation Sequencing
Since 1993, MO BIO Laboratories has been developing innovative tools for researchers in Molecular Biology. MO BIO's PowerMAX® DNA Isolation kits and our RNA PowerSoil® kits are among the most unique and innovative products in the biotech marketplace today. Effectively removing humic acid inhibitors of PCR present in soil samples. MO BIO's line of soil and microbial isolation kits are now the method of choice among environmental and microbiology researchers studying microbial DNA in soil samples.
Read more about the company
Speakers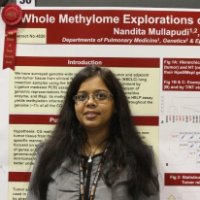 NANDITA MULLAPUDI, PHD
Tutorial Video Abstract
What you will learn in this webinar:
Methods of extraction.
Details on sample quality and quantity required for NGS and how to achieve this.
Library preparation.
Handy tips and tricks for library preparation.
Summary:
This webinar will detail sample preparation for Next Generation Sequencing (including methods of extraction, sample quality and quantity, and library preparation). Given the high resolution of NGS, sample and library preparation the earliest steps of the workflow are key in ensuring that data obtained is free from bias, artefacts and accurately reflective of the experiment. I will cover do's don'ts and handy tips for those who are new to this process.
By registering for this webinar you agree to allow the organisers and sponsors of the webinar to contact you. You can opt out later at any time.