I have a Masters degree in cell and molecular biology from University of Houston-Clear Lake. I am passionate about learning novel techniques in research and technology. Currently, I am expanding my knowledge to understand the applications of modern computer science in research and innovation in biological sciences.
Discover more about Ramya on their professional profiles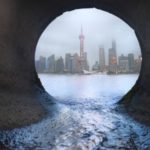 Have you ever given thought to how you are disposing of antibiotics in the lab and whether or not it's correct? Discover the problems associated with improper antibiotic disposal and how to correctly dispose of different antibiotics in the lab.