Jess Rowley is a flow cytometrist, and manages the flow facility at Imperial College, comprising 8 analyzers, 3 sorters, and around 200 users. After obtaining a PhD in Respiratory Medicine, she fell in love with flow during her post-doc, with a 7-color panel to analyze lung stem cells in an asthma model. She knew then she wanted to work in a core facility and was lucky enough to become a Flow Specialist at Imperial. Jess loves the challenges of working in a facility—helping and training users, developing novel protocols, and troubleshooting cytometer issues. It keeps her on her toes!
Discover more about Jess on their professional profiles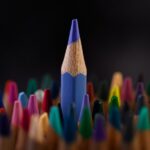 Spectral unmixing in flow cytometry is the key to great data from your full spectrum flow cytometry. Get this wrong, and you risk unreliable results. Read our top 7 tips from a flow cytometry core facilities expert to nail your unmixing.