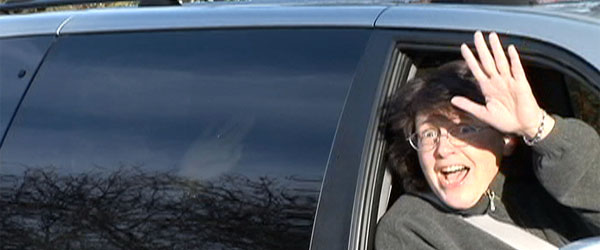 No matter where you work there will always be certain moments in your life when your feel you are going nowhere, you don't have time for yourself, you miss your family etc etc. In short, you wonder if you are wasting your time, and whether you should quit.
Or maybe you're sure you want to quit, but you are terrified. What if you regret it? Are you really going to throw away all the time and money you have invested? What are people going to think? You'd be such a failure, dropping your career at this point. What if you end up worse off than you are now? Of course these feelings might apply not only to your career, but to other areas of your life as well.
The Dip

Wouldn't it be great if you knew when to quit and when to stick? And if you choose to quite, to do so with confidence and peace of mind?
If you are in a dilemma about whether to quit something, I highly recommend the book The Dip
by Seth Godin. In barely an hour-and-a-half's read, in which he explains three different situations that you might be facing, and what you should do about them. No, I'm not going to tell you whether to quit. You already know what I think: you are the one who knows better.
My thoughts on deciding when to quit
What I'm going to share with you today is what I've learned so far about quitting (and about sticking) both through my personal experience, and by reading great books (yes, I'll be using some of the stuff from "The Dip"). So, this is what I know:
ISomething is not necessarily worthwhile or productive just because you invested a lot of time and effort into it.
If you have enjoyed all those years you have invested, that is reward enough.
Quitting is not the same as failing, and it actually might be "a smart way to avoid failing" (Seth's words). So, yes, quitting IS an option.
The fact that you made a mistake in the past shouldn't stop you from making a good decision now.
If you let fear, pride and other people's expectations get in the way, you'll be in the same position 5 or 10 years from now (whose life is it anyway?).
For every situation there are three choices: making progress, falling behind or standing still. And you need to keep moving forward, no matter how small your progress is.
Coping with your situation because you are scared of quitting will make you feel miserable and drain your energy. Quitting will let you be free to excel at something else.
Quitting a tactic (or lab) that is not working does not mean abandoning your long-term strategy (or scientific career).
Quitting while you are panicking is not a good idea, and I'll remit to this Chinese proverb: "If you must play, decide on three things at the start: the rules of the game, the stakes, and the quitting time." Decide when to quit beforehand.
And, yes, I know that quitting is hard, very hard. But I also know that you can go through it, and that if you feel released when you do it's a good sign.
And what about sticking? I'll just use a great sentence from "The Dip":
"Never quit something with great long-term potential just because you can't deal with the stress of the moment."
When in doubt, ask yourself "Is my persistence going to pay off in the long run?", "if I'm going to quit anyway, is there something dramatic I can do instead that might change the game?"
You know there are certain situations when persistence and hard work are not going to change anything; and there are other situations when being consistent and sticking pays off, when if you do whatever it takes, you will succeed.
Where are you? And what are you going to do about it?