The Microscopists is going LIVE! For a one-off and very special guest - Eric Betzig!
We already know so much about Eric, but I hope that our chat will reveal more about the man behind the many ingenious contributions to the world of microscopy, life sciences, and science in general.
While Eric is well known for receiving the 2014 Nobel Prize for Chemistry along with Stefan Hell and William Moerner for developing super-resolution fluorescence microscopy, you might be surprised to hear that he doesn't consider himself a chemist at all.
Join us as we talk about the challenges and excitement of building a living room microscope, moving from academia to industry and back again, and how being a house husband led to a scientific breakthrough.
As this is a live event, you'll have the opportunity to put your own questions to Eric. Places will be limited so make sure you register now for the opportunity to ask Eric anything.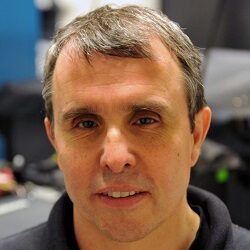 Eric Betzig
Professor of Physics
Professor of Molecular and Cell biology
University of California
Senior Fellow
Janelia Research Campus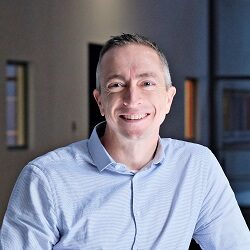 Peter O'Toole
Head of Imaging and Cytometry
University of York
Vice President
Royal Microscopical Society
This live event has now passed - watch or listen on demand:
In association with