Why Your Microscopy Data isn't Quantitative and How to Fix it
Speakers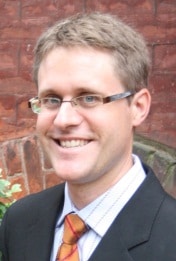 James Jonkman
Tutorial Video Abstract
In this webinar you will learn:
Several issues that may mean your microscopy images are unquantifiable.
7 steps to ensure that you generate quantifiable data from your microscope images.
Abstract
Any reasonably modern fluorescence microscope can produce beautiful images of your cells and tissues without too much effort.  But would you believe me if I told you that up to half of the images taken on our microscopes are essentially unquantifiable!?  Lurking behind those colourful facades are:
Lamp/ laser intensity fluctuations (I've seen it as bad as 20% in a 3-hr session!).
Non-uniform illumination across the field-of view (15–30% variations!).
Uncorrected background and bleedthrough.
Dark craters on camera surfaces.
Poor shutter control, leading to varying degrees of photobleaching.
Despite the fact that these (and other) issues are surprisingly widespread, users of these instruments are blissfully unaware of any problems and will likely go on to analyze the resulting images.  I'll present several case studies that illustrate the extent of these problems, and then I'll suggest 7 specific steps that you can follow to ensure you get quantitative data from your microscope images.