Dive into Science writing, presenting & editing at Bitesize Bio
Speakers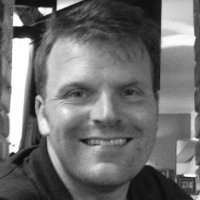 Nick Oswald
Tutorial Video Abstract
You'll learn
How writing with Bitesize Bio…
gives you an opportunity to express your ideas and help fellow bioscientists
can bring you opportunities to gain training and experience and opportunities not only in writing, but also in editing, eBook publication, webinar presenting and more
how to get started!
Bitesize Bio's central goal is to equip scientists with the best wisdom, advice and solutions to enable them to improve in every aspect of their job and career.
And the tips and wisdom come from none other than our readers, the folks who, like you, are at the bench every day learning, experiencing and iteratively improving the craft of bioscience. This is a true community effort.
So our door is open to anyone who would like to share their know-how with the bioscience world. Many people submit a few articles to us simply for the joy of sharing, others wish to hone their science writing skills and some want to use Bitesize Bio as a springboard into a career in writing, editing or presenting.
True to our central goal, along with our open door to submit articles to us comes a commitment from us to provide training and advice to our writers to help them hone their skills. And for those will the skill and the will, we can provide further writing, editing and presenting opportunities.
In this webinar, I'll talk about what writing for Bitesize Bio is all about, what some of our writers have gone on to in the past, and how you can get started with us!