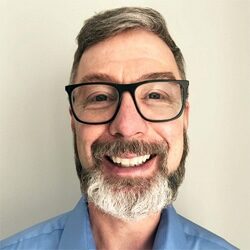 Craig Lanio
Field Application Scientist
MilliporeSigma
The simplicity of enzyme-linked immunosorbent assays (ELISAs) has made them a popular assay for detecting and quantifying proteins, antibodies, peptides, and more.
However, traditional ELISAs suffer from low sensitivity, meaning some biomarkers are difficult to detect, and others are completely undetectable using this method.
Join this webinar to discover how to transition ELISAs to an ultrasensitive biomarker detection platform to increase assay sensitivity by up to 1,000-fold, allowing you to detect the previously undetectable.
In this webinar, you will discover:
Why traditional ELISAs are limited;
Ways to improve the sensitivity, throughput, and reliability of immunoassays;
How transitioning ELISAs to an ultrasensitive assay platform is a straightforward process;
The technology behind this Single Molecule Counting (SMC™) technology platform;
How researchers are applying this technology to reliably detect the previously undetectable.
This webinar is sponsored by MilliporeSigma. The life science business of Merck KGaA, Darmstadt, Germany operates as MilliporeSigma in the U.S. and Canada.
For Research Use Only. Not For Use In Diagnostic Procedures.
Webinar brought to you by
Enter your details to view this webinar on-demand
[MilliporeSigma] Webinar Oct-16-21 Immune Responses Measuring Beyond the Limitations