Leica Microsystems is pleased to welcome you to the 4th virtual edition of our popular See the Hidden Workshop Series hosted by Microscopy Focus, which will explore the next generation of methodologies, techniques, and workflows that are helping to accelerate cancer research.
In partnership with Imperial College London (ICL), this joint event will showcase how a multidisciplinary research approach is creating innovative new ideas for the detection, prevention, and ultimately the treatment of cancer.
Through a series of scientific talks, Professor Chris Bakal, Dr. Vania Braga, and Dr. Periklis Pantazis from ICL will present their cutting-edge research and discuss how specialized microscopy techniques are contributing to their findings. We'll also take a closer look at the microscopy workflows used, with relevant product demonstrations in real-time.
The program will focus on two exciting areas of microscopy—high-resolution optical imaging and artificial intelligence (AI)-powered image analysis.
Join us to put your questions to these leading researchers and our team of experts and get involved in the discussions.
Brought to you by: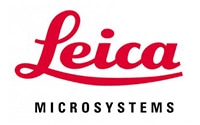 Banner image: Magma bioharmonophores
"Spherism" rendition of triphenylalanine bioharmonophores captured by TEM. The cores of the probes feature an artistic representation of their molecular components, triphenylalanine molecules.
Courtesy of Mr. Konstantinos Kalyviotis, Research Postgraduate in Periklis Pantazis' group at ICL.