Live Webinar Date: 16 October, 2018
Nucleic acids 101: Confirming Their Quality
Start Time:
London Time: 4:00 pm
Boston Time: 11:00 am
San Diego Time: 08:00 am
Webinar Summary
Join us in this webinar as Dr. Victoria Doronina helps you determine the quality of your nucleic acids. In this webinar you will learn:
How to choose the best method to extract your nucleic acids

Which method you should chose to determine nucleic acid quality

How to avoid common pitfalls for both extraction and quality control
Virtually all experiments in the molecular biology lab require high quality, pure nucleic acids as a starting material. This sounds simple enough. However, as always, the trouble is in the details. There are several methods to isolate your nucleic acids. But which one is best for your experiment? How do you determine nucleic acid quality? And why does it seem to not be working?
Watch this webinar to find out the answers. Victoria will breakdown the nucleic acid purification process and how to match the right method to the right type of nucleic acid. She will also show you how to avoid common pitfalls and contaminants in isolation and quality control. This webinar is essential for anyone in a molecular biology lab who wants better results in downstream experiments!
By registering for this webinar you are opting in to receive communications from the organizers and sponsors. View our
Privacy Policy
and
Terms & Conditions
Sponsored By

Presented By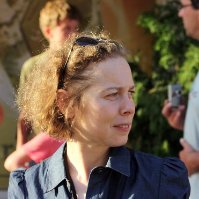 Victoria Doronina, Ph.D.
Technical Officer, Manchester Metropolitan University, UK
Speaker Profile
Victoria Doronina has graduated from Belarusian State University in Minsk, Belarus. Then as a recipient of The Darwin Trust scholarship, she did her PhD at the University of Edinburgh, UK under the supervision of Prof Noreen Murray. After that Dr. Doronina had worked as a postdoc in several Russell Group Universities in the molecular and cellular biology of protein translation. Currently, she is a Technical Officer at the Manchester Metropolitan University, UK.
Live Webinar Date: 16 October, 2018
Nucleic acids 101: Confirming Their Quality
Start Time:
London Time: 4:00 pm
Boston Time: 11:00 am
San Diego Time: 08:00 am