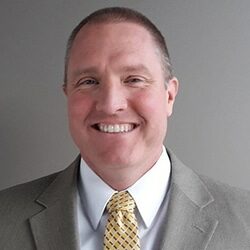 Rick Wiese, Ph.D.
Head of Singleplex & Special Protein Platforms R&D
Merck KGaA, Darmstadt, Germany
Ultrasensitive assay technologies have enabled the measurement of low-abundant blood-based biomarkers of neurodegenerative conditions. They reduce the need for invasive cerebrospinal fluid (CSF) collection, streamline sample acquisition and screening, and empower the study of the transitions from health to disease.
Neurofilament light chain (NfL) is a valuable biomarker for assessing the progression and treatment of Alzheimer's Disease, Multiple Sclerosis, and Huntington's Disease and is under investigation as a potential biomarker for several other neurological disorders.
Join this webinar to learn how ultrasensitive Single Molecule Counting (SMC®) technology has enabled the development of a novel assay to achieve consistent and reliable measurement of NfL at sub-pg/mL concentrations in healthy and diseased state human serum, plasma, and CSF samples.
Discover more about how the SMC® NfL high-sensitivity immunoassay kit was developed and how it provides a valuable tool for researchers investigating neurodegenerative disease and neurological injury.
In this webinar, you will learn about:
The importance of NfL as a blood-based neurodegenerative biomarker;
Why SMC® technology is a cutting-edge tool for neuroscience research;
How a novel ultrasensitive NfL assay was developed using SMC® technology.
For Research Use Only. Not For Use In Diagnostic Procedures.
Webinar brought to you by
Enter your details to register