Discover how to perform 10-color imaging of tissue samples using a confocal microscope, and see how this can allow assessment of the skin immune landscape.
In this webinar, you will discover:
How to perform 10-color acquisition using a confocal microscope.
The challenges of imaged-based approaches to identify skin immune cells.
A new pipeline to assess skin immune landscape in both healthy and pathological samples.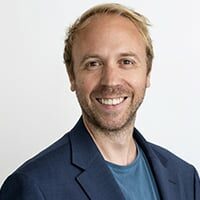 Dr. Nicolas Gaudenzio
Chief Scientific Officer at Genoskin
Research Director at Infinity
Brought to you by: