Live Webinar Date: 25 September, 2018
Marching for Science: How to become a Science Advocate
Start Time:
London Time: 4:00 pm
Boston Time: 11:00 am
San Diego Time: 08:00 am
Webinar Summary
In this webinar, you will learn:
Why advocating for science is necessary (and why you should be an advocate)
How to be an effective advocate for science, using skills gained during your career
Ways for you to get involved in science advocacy
Have you ever thought about getting out from behind your microscope or lab bench and engaging with the public about science?  During these difficult times of dwindling research funds, non-evidence-based policy decisions, and science skepticism, there is an urgent need for science advocates.  But where to begin? Believe it or not, the skills that you learned in preparation for a career in science can be used to your advantage when it comes to science advocacy.  In this webinar, we will explain the need for science advocacy and discuss ways in which you can engage the public, policy-makers, and other scientists to support, defend, and promote science.  These activities include working as an individual or organizing as a group, contacting local and national representatives, registering people to vote, getting involved in local political committees, all the way to running for political office yourself. This webinar is a joint effort between BiteSize Bio and the non-profit group Rochester NY March for Science.  As such, this webinar will be presented in a non-partisan way, with constructive tips on how to advocate for science in an enjoyable, constructive and effective manner for the public good.
By registering for this webinar you are opting in to receive communications from the organizers and sponsors. View our
Privacy Policy
and
Terms & Conditions
Sponsored By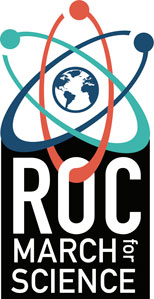 Presented By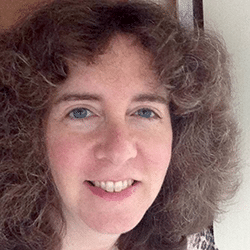 Gail M. Seigel, PhD
University at Buffalo and Executive Board Member of the Rochester, NY March for Science
Speaker Profile
Gail M. Seigel, Ph.D. is an executive board member of the Rochester NY March for Science, serving as Diversity Officer of the organization. She has a B.S. degree from Rutgers University and a Ph.D. from Albany Medical College, with postdoctoral studies in Neuroscience at the University of Rochester. She is currently a faculty member at SUNY Buffalo, running a research lab that studies retinoblastoma, an eye tumor of childhood.
Live Webinar Date: 25 September, 2018
Marching for Science: How to become a Science Advocate
Start Time:
London Time: 4:00 pm
Boston Time: 11:00 am
San Diego Time: 08:00 am