Making the Most Out of Your Data with a Digital Lab Book
Speakers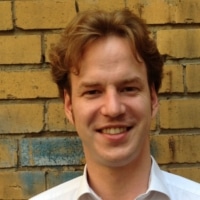 Florian Hauer PhD
Tutorial Video Abstract
You will learn:
How using an Electronic Lab Notebook will skyrocket your productivity
Some of the features of Labfolder that will make your life in the lab dramatically easier
How you can use Labfolder for free (yes, free!) and make sure you never lose any data again
Summary:
Keeping track of protocols, data and notes in the lab used to be inefficient at best. But that was before Labfolder came along.  Labfolder is the easiest way to document your research and to organize your protocols and data. Whether you want to use your smartphone to take notes, have all your data organized in one place, or collaborate with colleagues – we'll learn how labfolder is an essential part of your laboratory equipment that helps you to accelerate your research!
By registering for this webinar you agree to allow the organisers and sponsors of the webinar to contact you. You can opt out later at any time.