Spectrally resolved detection of fluorophores with distinct excitation and emission spectra is a routine method for performing multiplexed fluorescence microscopy. However, as many commonly used fluorophores have spectral overlap, this technique is limited to three to four targets.
In contrast, fluorescence lifetime multiplexing uses differences in fluorescence lifetime to separate fluorophores with similar spectral properties.
Combining these two techniques expands the degree of multiplexing to accommodate additional targets.
In this webinar, you will discover:
How to image more subcellular targets by combining spectrally resolved detection and fluorescence lifetime multiplexing.
Synthetic probe combinations that allow imaging of up to four subcellular targets.
Self-labeling protein tags and synthetic probe combinations that enable imaging of up to eight targets in four spectral channels.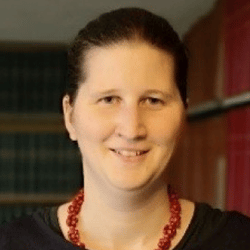 Michelle Frei
University of California San Diego
Brought to you by: