Live Webinar Date: 12 November, 2018
Grant Writing: Everything but the Science
Start Time:
London Time: 4:00 pm
Boston Time: 11:00 am
San Diego Time: 08:00 am
Webinar Summary
Join Dr. Kate Christian as she walks you through the other aspects of grant writing. In this webinar you will learn how to handle tricky tasks like:
Career disruption

Reason for choosing the place of work

Track record relative to opportunity

Consumer involvement

And more
We all understand that grant applications provide challenges to the applicants. You will typically need to supply complex details to the funding agency—in addition to the research proposal. Many researchers are tempted to ignore these details that explain who you are, your track record, and showcase your collaborators. While focusing on the is understandable and essential, from the point of view of the funding body, this failure to take full advantage of this opportunity is disappointing—and could cost you funding!
Funders want to support good science, but they also want to support people who stand out from the crowd. They want to fund current and future scientific leaders. Join Kate as she helps you understand the rationale behind all the extra forms and details, how to round up your collaborators, and how to handle tricky grant situations.
By registering for this webinar you are opting in to receive communications from the organizers and sponsors. View our
Privacy Policy
and
Terms & Conditions
Sponsored By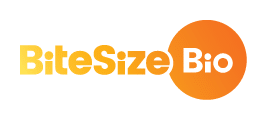 Presented By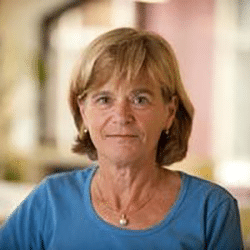 Kate Christian
Research Alumni Program Manager, Cure Cancer Australia
Speaker Profile
Kate Christian has worked in health and medical research for over 30 years, mostly for organizations conducting and supporting cancer research. Scientifically trained, she has chosen not to work in a laboratory, but to use her scientific background and a flair for organization to manage research projects and assist scientists with the management of their research. Her objectives have included providing environments and skills which encourage effective, efficient research and to encourage and facilitate communication about that successful research to all stakeholders.
The nature of her work has involved Kate with many early-career researchers in a range of disciplines, and she has developed skills in teaching them how to manage themselves, their research and their careers.
Her recently published book, "Keys to Running Successful Research Projects: All the Things they Never Teach You" is a compilation of the steps she believes it takes to make a successful and productive researcher. All you need to add is good science!
Now, having built up this body of expertise over many years, Kate is developing this learning further by undertaking a PhD. Here she is focusing on the challenges faced by early-career researchers in the sciences in Australia, (which are not dissimilar to those for scientists across the world) and looking for ways to address some of those challenges. The book provides one such tool.
Live Webinar Date: 12 November, 2018
Grant Writing: Everything but the Science
Start Time:
London Time: 4:00 pm
Boston Time: 11:00 am
San Diego Time: 08:00 am