Grant Writing: Everything but the Science
Speakers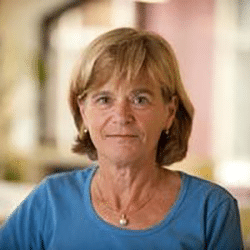 Kate Christian
Tutorial Video Abstract
Join Kate Christian as she walks you through the other aspects of grant writing. In this webinar you will learn how to handle tricky tasks like:
Career disruption

Reason for choosing the place of work

Track record relative to opportunity

Consumer involvement

And more
We all understand that grant applications provide challenges to the applicants. You will typically need to supply complex details to the funding agency—in addition to the research proposal. Many researchers are tempted to ignore these details that explain who you are, your track record, and showcase your collaborators. While focusing on the is understandable and essential, from the point of view of the funding body, this failure to take full advantage of this opportunity is disappointing—and could cost you funding!
Funders want to support good science, but they also want to support people who stand out from the crowd. They want to fund current and future scientific leaders. Join Kate as she helps you understand the rationale behind all the extra forms and details, how to round up your collaborators, and how to handle tricky grant situations.