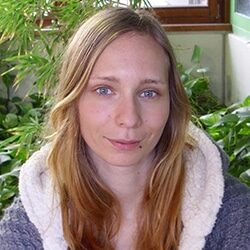 Julia Krueger
Senior Scientist, Eupheria Biotech GmbH
RNA interference (RNAi) offers a fast and easy system to study gene functions. However, the traditionally used small interfering RNAs (siRNAs) can exhibit pronounced and problematic off-target effects.
In this webinar, you will discover:
An alternative type of siRNA—endoribonuclease-prepared siRNAs (esiRNAs).
How esiRNAs overcome limitations of traditional siRNAs in RNAi.
Real-world examples of esiRNA use, including stem cell biology, cancer, and developmental biology applied in vitro and in vivo, from single-gene studies to genome-wide screens.
Webinar brought to you by
This webinar is sponsored by Merck KGaA, Darmstadt, Germany. The life science business of Merck operates as MilliporeSigma in the U.S. and Canada.
Enter your details to view this webinar on-demand
[Merck] 6-Oct-22 DUAL RNA Interference