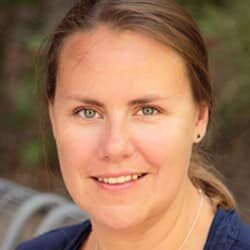 Abi Forrest, Ph.D.
Scientific Director, Laboratory Sciences Department 
Charles River Laboratories, Reno, NV, USA
Discover how to save time and reduce required sample volumes by using multiplex immunoassays for biomarker analysis in non-human primates.
In this webinar, you will learn about:
The simultaneous analysis of multiple cytokines in non-human primate samples.
Important immunoassay benchmarks to achieve reliable and accurate results.
The significance of non-human primate studies and services provided by Charles River Laboratories.
Biomarker analysis in non-human primates is essential for studying various diseases and for drug discovery and development. As the most closely related species to humans, non-human primates are critical models in biomedical research.
The ability to test for multiple factors simultaneously in a single small sample is an increasingly valuable tool for researchers, with smaller animals being the new normal. Using non-human primate-specific multiplex immunoassays, researchers can profile a large selection of immune factors in a single 96-well plate. These immunoassays save time and sample volume, with the ability to generate more than 1,800 data points in a single plate when analyzing samples in duplicate.
Join this webinar to gain insights into important experimental benchmarks for multiplex immunoassay performance, like precision, accuracy, and sensitivity, to obtain reliable results.
For Research Use Only. Not For Use In Diagnostic Procedures.
Webinar brought to you by
This webinar is sponsored by Merck KGaA, Darmstadt, Germany. MilliporeSigma is the U.S. and Canada Life Science business of Merck KGaA, Darmstadt, Germany.
Enter your details to attend this webinar