Yuki is a freelance writer from Japan, now in Los Angeles, who has a passion for helping others succeed. Whether it be a fellow graduate student or a biotech company, she wants to help get your message across. She loves cats, yoga, and all things cilantro.
Discover more about Yuki on their professional profiles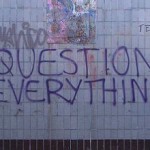 Graduate students in the United States are privileged when it comes to picking their prospective labs: most programs have student rotate through several laboratories to help them choose their PhD lab. Here are some suggestions for questions to ask.