I have a PhD in Molecular Biology form the University of Nottingham and am now a post-doc in the Department of Cardiovascular Sciences at the University of Leicester. I use molecular biology, biochemistry and cell biology approaches to understand the basic mechanisms of cardiovascular disease.
Discover more about Pete on their professional profiles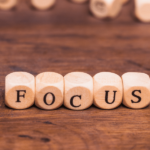 Isoelectric focusing is a way of separating proteins and peptides based on their isoelectric point. Read all about this method and its applications right here.