I am currently a PhD student at Indian Institute of Technology-Gandhinagar, and hoping to finish soon. Besides working in lab, I enjoy reading, dancing, and listening to music.
Discover more about Nisha on their professional profiles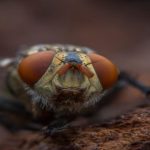 We are all familiar with bacterial cell lines as a means for protein expression and purification. But can you do the same with eukaryotic cell lines? Read on to learn some helpful tips and considerations when needing to get your hands on some eukaryotic protein.