Dr. Neha Mehta, PhD in Medical Microbiology has a keen research interests in studying poly-microbial interactions and their impact on pathogenesis of human disease. Her research work focussed on the fungal-bacterial interactions and their effect on primary nasal epithelial cells during which she gained experience in cell culture and molecular biology techniques.
Discover more about Neha on their professional profiles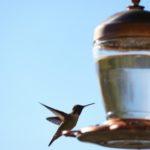 Feeder cells – your solution to difficult-to-grow cell problems. Find out what they are, why to use them, and how.