Megan gained a PhD in Toxicology from the University of Washington and is an experienced scientific and technical writer/editor.
Articles by Megan Cartwright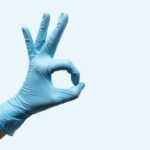 Gloves protect your skin from the numerous hazards lurking in labs. To help you stay safe, we'll review the many lab glove types, then give you some handy tips on double-gloving, working with liquid nitrogen, coping with latex allergies, and how to best follow glove etiquette.