Megan gained a PhD in Toxicology from the University of Washington and is an experienced scientific and technical writer/editor.
Articles by Megan Cartwright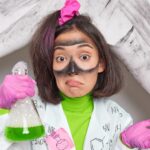 To help you keep safe and sound, we'll review the most common types of PPE for the face and eyes, and give you some pointers on when (and when not!) to use them.