I'm an electrophysiologist with a BSc in Biology and a MSc in Neurobiology. I received my PhD in Neurobiology from SISSA (International School for Advanced Studies) in Trieste, Italy. After spending three years as a postdoctoral researcher at the University of Oxford, where I studied the biophysical and functional properties of K2P channels, I have recently moved to London. I'm currently working at the University College London where I'm studying the mechanisms involved in the pain perception from a biophysical point of view.
While electrophysiology still represents my main area of interest, throughout my research career I've also been working in the field of molecular biology and in vivo and in vitro live cell imaging. I've also developed a strong background in mammalian cell tissue culture techniques.
I've always felt I was missing something from my job and I have now realized that writing and sharing my knowledge is something that gratifies me a lot.
Articles by Manuel Arcangeletti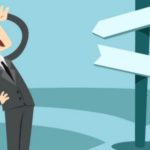 Is patching clamping a problem? Struggling to get a good seal? There is no need to stress! We've got tips on picking and preparing the perfect pipette for your patch clamping experiment!