Mahathi received her PhD in Neuroscience from the National University of Singapore and currently works as a Biology Content Creator for Khan Academy India. She enjoys listening to podcasts (and talking about them!), doodling and attempting crosswords.
Discover more about Mahathi on their professional profiles
Articles by Mahathi Ramaswamy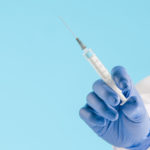 When microinjecting zebrafish, time is of the essence. Read these tips and tricks on how to prepare ahead of time and ensure a successful microinjection.