James has a PhD in Genomics from the University of East Anglia. An experienced life-sciences researcher and senior operational manager with over 20 years' experience in Genomics technologies. Track record of scientific leadership, innovation, leading a lab team and managing significant annual budgets. Skilled in Genomics, Transcriptomics and single-cell technologies with a focus on cancer biology; excels at identifying and applying disruptive scientific innovation. An adaptive collaborator, innovator and entrepreneur. A thought leader in genomics with a broad network across academia and industry who works across effectively at all levels.
Articles by James Hadfield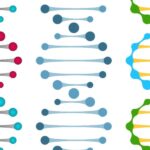 People would have said that a USB sequencer not much bigger than a memory stick which could sequence genomes in 50kb+ read-lengths was impossible "'Star Trek' technology!" Now, that futuristic technology is here.