I studied Biochemistry at University of Granada. I did my PhD in the field of cell biology and apoptosis at IPLN-CSIC where started my interest about flow cytometry. Since 2007 I run the flow cytometry lab in the Centre of Biomedical Research at University of Granada, where we provide training and consultation to users and we do our best to help researchers with their research.
Discover more about Gustavo on their professional profiles
Articles by Gustavo Ortiz-Ferron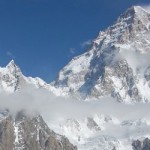 The sub-G1 assay for measuring apoptosis is easy, rapid, reliable, reproducible, and cheap and is widely used. However, you need to understand the mechanics of the assay and the apoptotic process, otherwise you could over- or underestimate your apoptosis results!