Giulia has a PhD in molecular and plant biology from the University of Cambridge. Giulia is currently working in the US as an Organism Engineer at Ginkgo Bioworks, Inc. Giulia's PhD showed the highs and lows of a life in scientific research and was inspired to get involved in several initiatives to support the well-being, creativity, and productivity of researchers. Bitesize Bio played a big part in keeping Giulia sane throughout the process. Giulia also started The Clever Neuron, after completing her PhD, where she uses her experience to help other researchers understand how their thoughts direct their behavior, and how to choose thoughts that help them reach their goals. Come say hello at thecleverneuron.com!
Articles by Giulia Arsuffi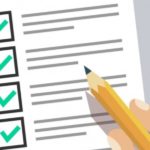 Are you struggling to answer your research question using established models? Consider going rogue and switching to a non-model organism!
Imagine being a PhD student whose life mostly revolves around the lab until you are hit by the worst news of your life. You have just lost one or both of your parents and bereavement sets in. You still cannot really believe it, spend your nights crying, and find yourself grappling with a whole pile…