Mr. Faisal Moossa obtained his Zoology degree in 2010 and completed his post-graduation in Bioinformatics by 2012. He is currently pursuing his Ph. D. at the University of Calicut, Kerala, India. His research areas include Pharmacognosy & Molecular Oncology. He aims in finding potential and natural active lead drug candidates against Human Carcinoma Cell lines by employing Computational techniques, Cheminformatics, and in-vitro validations.
Discover more about Faisal on their professional profiles
Articles by Faisal Moossa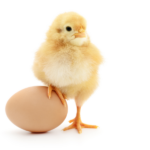 Homology modeling is a powerful tool that enables you to predict protein structures. But how do you do it? Read on to find out.
Want to know whether a lead molecule or a ligand of your choice interacts with a particular protein or a receptor? Do you want this information at your fingertips? All it takes is just a few clicks and key presses on the computer and then out comes a computational prediction. This computational process is also…