Elisa Aguilar-Martinez earned her PhD in Molecular Biology at the University of Sheffield. After completing her PhD, Elisa worked with Professor Andrew Sharrocks to study the role of post-translational modifications in gene expression. Currently, she is working at the Genome Editing Unit at the University of Manchester. In her current role, Elisa has gained vast experience in editing the genome using CRISPR proteins. Elisa has used CRISPR to generate knock-out and knock-in cell lines as well as regulate gene expression at transcriptional and post-transcriptional levels. Elisa has also applied CRISPR proteins for the diagnosis of pathogens and genetic diseases.
Articles by Elisa Aguilar-Martinez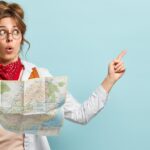 Designing Cas13 gRNAs is a bit different from the standard Cas9. Read this guide to learn how it differs, and get a step-by-step guide on designing the perfect Cas13 gRNAs.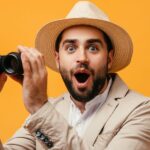 CRISPR isn't just about DNA editing. Discover how you can use Cas13 proteins in your research to knock down, modify or track RNAs in mammalian cells.