Doug McCormick is a consultant, writer and editor who has been covering science and technology for… well, for a very long time. He has headed editorial operations at BioTechniques, Pharmaceutical Technology, and Nature's American subsidiary (where he was also chief editor Bio/Technology, since re-named Nature Biotechnology) and other publications. He's a veteran of multiple start-ups and turnarounds, including three online initiatives (four, if you count building the first corporate Web site for a Top Five pharmaceutical company in the early '90s), including the venture-funded Physician Verification Services, of which he was chairman and CEO.
He specializes in biopharmaceutical research and production methods on the one hand and science-and-technology policy on the other. When in need of frustration, he tries to build tools for quantifying the activities of audiences for print and online media (both of which he loves, believing as a matter of faith that different media have different strengths and weaknesses). He's also the named inventor on several electronic-communications patent applications that weren't quite good enough to issue.
Doug has been a newspaper reporter and theater critic. He earned his bachelor's degree in English literature from Yale College and did graduate work in theoretical physics at Stevens Institute of Technology.
He is experienced in database design and operation, Web site design, data security, pharmaceutical regulation, and print publishing. His leisure interests include martial arts (he fought in the first US Amateur Athletic Union's national Tae Kwon Do tournament), sailing, personal computing and blacksmithing.
Discover more about on their professional profiles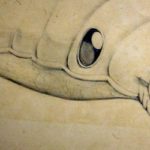 Any dedicated consumer of historical fiction or costume-epic movies knows that maggots applied to festering wounds by a folk healer will save the protagonist when all seems lost. Why we don't use maggots in Western medicine? Well, some of us do.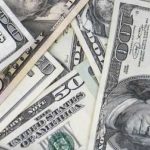 A heads-up for Bitesize Bio readers: The U.S. National Institutes of Health last week issued Requests for Applications (RFAs) for approximately $120 million in grants to aid research on alcoholism, cancer biomarkers, fertility, mentoring, and pathogens relevant to biodefense, among other areas. The National Cancer Institute (NCI) asks for $50-$55 million worth of plans for…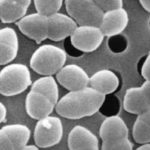 Down with Crohn's Disease: The National Institutes of Health announced Round 1 of funding for the Human Microbiome Project with $42 million in grants for three centers and 15 individual projects.